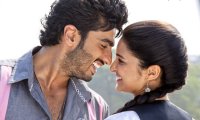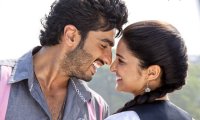 Around sixty percent of India's population comprises of the youth. But youth of India is not a single block, it has multiple categories within and one of the most important divide is that of the youth belonging to big cities and that belonging to smaller towns.


While the youth in big cities like Mumbai and Delhi is exposed to a lot more than what the economically prospering India has to offer, a small town youth has the hunger for achievements. While the young population in India's metros are going more and more brand conscious, the small town youth is no longer willing to settle for anything less.


This subject was carried in form of a fun debate with Ishaqzaade co-stars Arjun Kapoor and Parineeti Chopra, where topics like family, career and relationships were spoken about. While Arjun hails from the big city, Parineeti is from a small town called Ambala.


Arjun has been born and brought up in one of the posh neighborhoods of Mumbai and exposed to the glamour of the privileged society. On the other hand, Parineeti evidently represents the power and intensity of small town dreams, their window to the exciting world beyond their own is television and films.


While there were students from small towns supporting Parineeti, there were students from metro cities in Arjun's team.


Here are some experts from the debate:


Arjun started the debate saying, "While most people think that metro city kids get everything easy and are spoon fed, it's not actually the case. I have had my struggle like any other new comer. Yes, being from a filmy background helps understanding cinema and the internal workings of the industry better, but that also highly increases the pressure of continuing the success story of the family."


Parineeti interrupted and said, "We definitely are more independent and not born with a golden spoon like you'll are…"


Talking about relationships Parineeti said, "We take relationships very seriously and not take it casually like you guys."


Arjun was stumped for a second while students from Parineeti's team cheered her with hand of applause and had a hearty laughter.


She added, "We balance our family time and give time to work and relationships"


Arjun defended, "But still for work you'll need to come to our cities."


The debate went on for an hour while both parties had a hearty laughter
Watch Promo: Ishaqzaade