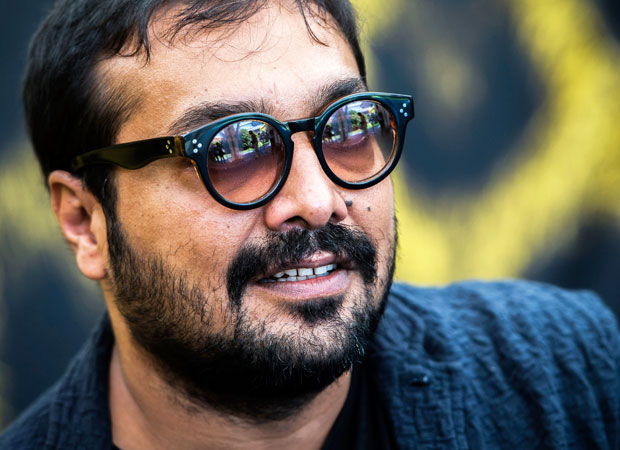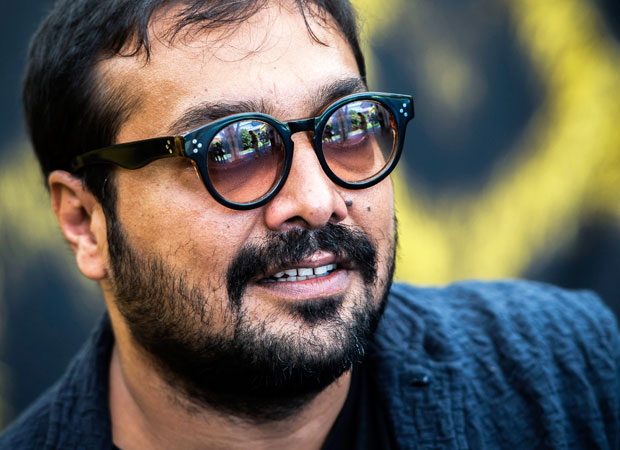 Over the years, many might have observed that film maker Anurag Kashyap and controversies go hand-in-hand. The filmmaker has become a part of several controversies when it comes to his films or his general opinion on anything. Not the one to keep mum on being trolled on twitter, Anurag Kashyap hits back and how!
It all started when Hollywood star Meryl Streep gave an emotionally powerful speech at the 'Golden Globes 2017' stage where she lashed out at the President-elect Donald Trump. Soon after her speech, on one side Bollywood praised the actress while on the other side twitteratis called out Bollywood celebs for not standing up against bullies. Keeping this in mind, Anurag Kashyap said, "We in our film industry don't even need to give a speech like Meryl Streep if we just start standing up with those who actually speak up."
Cut to this week, 16-year-old Dangal star Zaira Wasim was bullied online for meeting Jammu and Kashmir Chief Minister Mehbooba Mufti. Many celebs came forward in support of the teen actress. But, the internet never forgets. Twitterati was quick to call out Aamir Khan, Anurag Kashyap and others to take a stand on Zaira Wasim's case. As soon as Anurag responded to this question, all hell broke loose.
@bhak_sala They,who force her to apologise are same as you, Mr. Rahul Raj , I condemn

you as much as I condemn them..

— Anurag Kashyap (@anuragkashyap72) January 16, 2017
@anuragkashyap72 Lol ..this is more like spitting on @bhak_sala than raising your voice for the real issue. Well played Mr.

Kashyap.

— Nishant (@Nsihnat) January 16,

2017
@anuragkashyap72 I thought you are the only guy with a spine in Bollywood. Sadly

you turned out to be a mere monley balancer. :/ @bhak_sala

— Nishant

(@Nsihnat) January 16, 2017
@Nsihnat @bwoyblunder Guys I guess @anuragkashyap72 ain't at fault. Coz in India liberalism and hypocrisy go hand

in hand. @bhak_sala

— यादव जी (@akash15) January 16, 2017
Those who make bombs are same as those who make

movies. I condemn Anurag Kashyap as much as condemn Burhan Wani. #SayNoToLogic #UdtaAnurag https://t.co/4FSNJb7NDn

— Rahul Roushan (@rahulroushan) January 16, 2017
So much of bile against 'trolls' but not

ONE word against d Islamist Separatist trolls who abused Zaira into submission? @anuragkashyap72

— Shefali Vaidya (@ShefVaidya) January 17, 2017
Not only Anurag Kashyap chooses to use Zahira

Wasim's harassment at the hands of Islamists, to his advantage, he fails to condemn it too.

— Sonam Mahajan

(@AsYouNotWish) January 17, 2017
This escalated quickly and Anurag Kashyap ended up calling out Prime Minister Narendra Modi. For those who don't know, Narendra Modi's official twitter account follows a lot of troll pages. So, Anurag once again was back trolling the PM who he calls the boss and calls the trolls the bhakts of Modi.
My new year resolution.. The more the Bhakts

troll me , i am going to troll the Boss..lets play Troll-Troll

— Anurag Kashyap (@anuragkashyap72) January 17, 2017
The whole troll army is out.. @narendramodi sir.. Amazing people you follow.. Pride of the nation.. Did you conduct

private classes for them

— Anurag Kashyap (@anuragkashyap72) January 16, 2017
Literally today on the dining table, all the @narendramodi voters were sitting and discussing what a grave mistake they made @BhakSala

— Anurag Kashyap (@anuragkashyap72) January 16, 2017
is this the strategy? a magazine actually run by

@bhak_sala ,creating news of me being trolled..RahulRaj kab tak lagta hai expose

nahin hoge https://t.co/6JVOPQupDG

— Anurag Kashyap (@anuragkashyap72) January 17, 2017
@Shubham0408 @Goppalphoenix @Dev_Fadnavis i dont employ an army of trolls to do my job like the Big Boss so i

have to do it all myself

— Anurag Kashyap (@anuragkashyap72) January 16, 2017