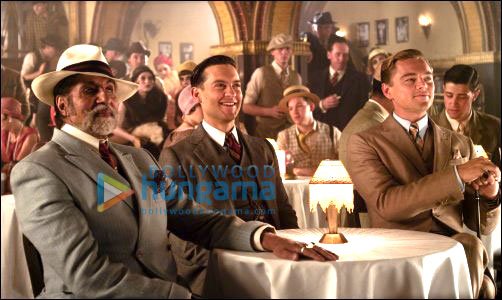 He may be a legend in Indian cinema, but that has never stopped Amitabh Bachchan from exploring new domains. The superstar who will be seen in the Hollywood film The Great Gatsby has been downplaying his role ever since its announcement.


The trailer of Warner Bros. Pictures' and Village Roadshow Pictures' The Great Gatsby, the new big screen adaptation of F. Scott Fitzgerald's novel from the uniquely imaginative mind of writer/producer/director Baz Luhrmann, launches early morning tomorrow. In the film, the filmmaker creates his own distinctive visual interpretation of the classic story, bringing the period to life in a way that has never been seen before.


Commenting on his role, Bachchan says, "So finally we hear from Warner Bros., about the publicity for The Great Gatsby. They say it should start with some still photographs in the Indian media and from LA in a couple of days. Does that mean that the film release is being looked at for the end of year? I wonder! Starting early!"


"And before you all start punching me for my minuscule participation in the film, may I just say that it was more out of a friendly gesture, than a desire towards furthering my career. And it is a bit co-incidental that just yesterday we spoke of Leonardo Di and Tobey ji and here we are coming to learn through their mail to me that its all beginning!!!" adds Bachchan.


The Great Gatsby features Leonardo Di Caprio in the title role along with Tobey Maguire and Carey Mulligan. The film also features Amitabh Bachchan in a friendly appearance. In the film Big B's plays a character of Meyer Wolfsheim, a Jewish money lender.