Ali Fazal is one of the most underrated actors of the industry who have made a big name for themselves in Hollywood as well. From being a part of Fast and Furious 7 to being a part of Death On The Nile, Ali has made us proud. In the recent pictures that he uploaded, he's seen posing with Russell Brand for a couple of selfies.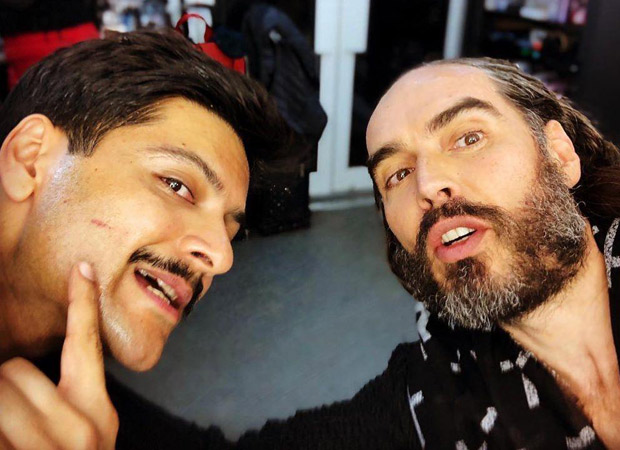 Ali is seen showing off the scar on his cheek and he posted the picture with the caption, "When two peacekeepers met in a rage!! Hehe ??.. thank you @russellbrand for the books. I post this now because i wanted to watch n read more of the stuff you put out there . And you must know it has immensely affected lives. Mine in many ways if i may say so.. i hope the people reading this in india today will find their way to your podcasts and get to experience some of the truths that could help define us . Specially in a time when we here are looking desperately for our own defination as a State as a country. I dont mean directly but in a twisted way its all connected i reckon. i sound like an excited rat in a room fulla cheese . . Anyhooo.. we meet in good time Doc. Tc."
Take a look at them.
View this post on Instagram
Also Read: Ali Fazal's look from his next Hollywood project Death On The Nile unveiled