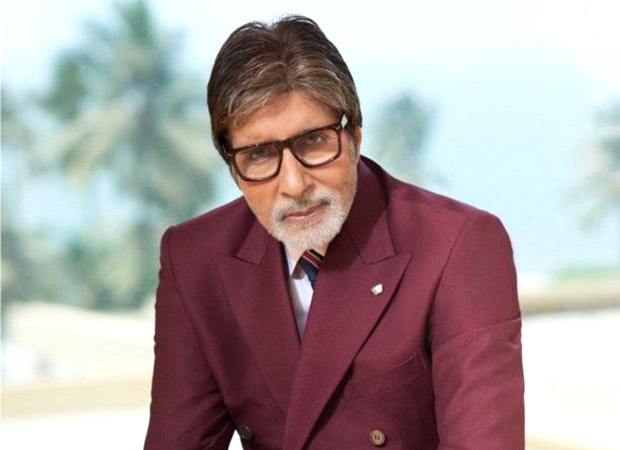 Amitabh Bachchan is once again making headlines in relation to his offshore account allegations, illegal construction, Panama Papers, Bofors scandal and more. This past weekend, megastar Amitabh Bachchan spoke at length through his blog post about the recent controversies.
"At this age and time of my life, I seek peace and freedom from prominence"- Amitabh Bachchan on offshore account allegations
A few hours before Amitabh Bachchan was named in Paradise Papers, he wrote a blog wishing to seek freedom and peace from prominence at this age in his life. On Sunday, Paradise Papers referred to a leak of financial documents late that could expose many rich Indians who allegedly have offshore accounts.
Speaking about the Bofors scandal when his family's name had popped up, he wrote, "There were allegations against my family and me in the Bofors Scandal .. for years we were grilled, declared traitors, abused and humiliated by the hour for several years .. when it became unbearable, we moved Court in the United Kingdom - for the requirement of speedy Justice .. we moved against a UK paper and won ..
BUT surprisingly those that accused us for years, never did come to the Courts of Justice to verify or justify their allegation .. moving Court was an open invitation to them that sought our necks, to come to an invited open forum and claim their allegation .. !!  None came .. !
Almost 25 years later .. one of the chief prosecutors of the Country that was involved in the matter, stated through a public platform that our names were asked to be planted in the scandal !! Planted ..???!!!!
When the media carried the news here in India, the press during one of its interactions with me asked me what I was going to do about it .. whether I would seek information on who did it, or seek retribution .. !!!
WHAT RETRIBUTION AND INFORMATION WILL I SEEK ..? WILL IT TAKE AWAY THE YEARS OF SUFFERING AND MENTAL TORTURE THAT WE WENT THROUGH .. !!?? WILL IT CURE .. WILL IT REST .. ??
NO IT WILL NOT .. so I told them, the media, I do not wish to make any comment on it .. the matter is over for me .. !"
Moving onto the Panama Papers' and the leaked documents, Amitabh Bachchan talked about summons sent to him and how they have responded. He wrote, "In recent months I find my name appear again in the leaks of Panama, as produced by the Indian Express .. the paper has asked for reactions, for responses, for justification or not, for replies to their investigative queries ..
Two instant replies were given out by us .. of denial and misuse of name .. they were printed .. but the questions continued ..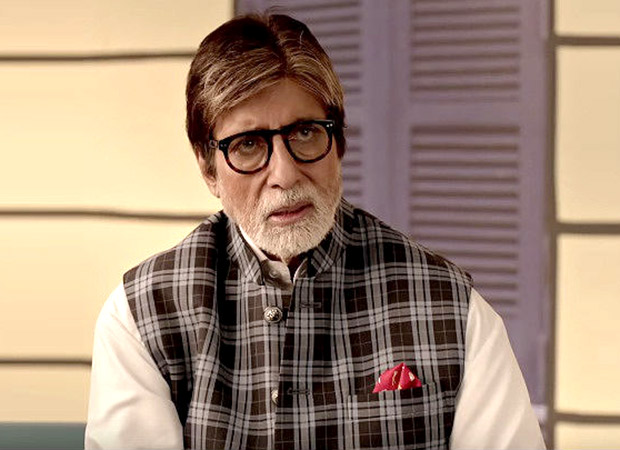 Immediately after this, the System took over and since its revelation in the Express, has Summoned me .. at least 6 Summons have been served to us and continue to come ..  EACH one of them have been diligently, dutifully and duly replied to .. personal appearances have been ordered, and we have made them at the varied different Agency Offices, both in Mumbai and in Delhi, both from Tax and Enforcement Departments and of their respective Intelligence Wings .. they seek more information each time and we provide them .. for some we seek time because the queries asked, refer to matters that are more than almost 25 years old .. it takes a while to dig out old files and to compile all that they want .. the fullest cooperation has been extended at all hours as dutiful citizens .. and even after, if there is any more query that needs to be addressed, we shall comply .."
Amitabh Bachchan also talked about the illegal construction in Mumbai's Goregaon East area in relation to a notice which was sent by the Brihanmumbai Municipal Corporation (BMC). He wrote, "There is outrage among some of the Ef on the media allegations recently against me on the issue of 'illegal constructions' , through notices served to me by the Municipal Corporation the BMC  ..
For me it was thus :
Mr. Ameet Naik, attorney for Mr. Bachchan says "Our Client has purchased a property in Oberoi Seven from M/s. Oberoi Realty Limited, vide Agreement dated 29th October 2012, registered before the Sub Registrar of Assurances on 2nd November, 2012. The property was purchased as a bare shell and Our Client has neither put any brick nor taken out any brick from the said property, hence the question of illegal construction does not arise.
Further, Our Client is informed that the plans submitted by some other members of the society in respect of the repairs carried out by them have been approved by MCGM."
Lastly, Amitabh Bachchan concluded saying that at his age, he wants to lead the few years of his life with and within himself. He concluded, "At this age and time of my life I seek peace and freedom from prominence .. to be left to lead the last few years of my life with and within myself .. I do not seek epithets, I abhor them .. I do not seek headlines, I do not deserve them .. I do not seek acknowledgement, I am not qualified for it .."
BOLLYWOOD NEWS - LIVE UPDATES
Catch us for latest Bollywood News, New Bollywood Movies update, Box office collection, New Movies Release , Bollywood News Hindi, Entertainment News, Bollywood Live News Today & upcoming movies 2022 and stay updated with latest hindi movies only on Bollywood Hungama.