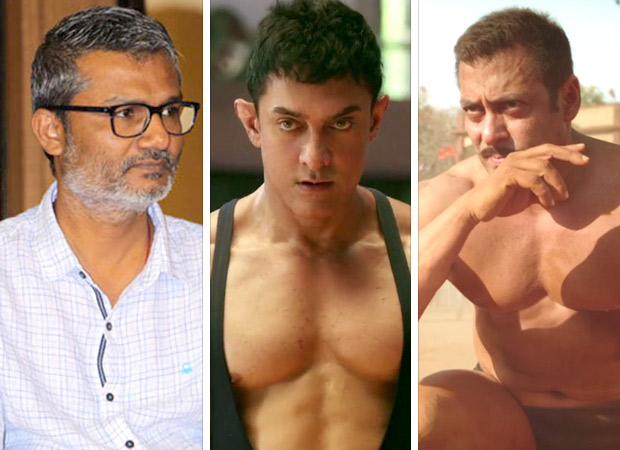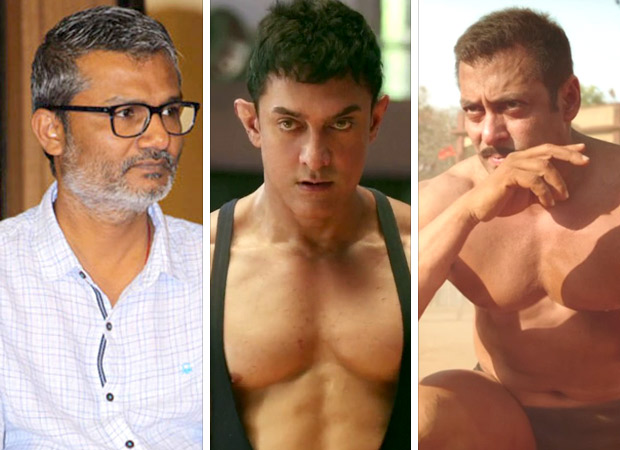 Now it can be told. Aamir Khan and Salman Khan compared notes about their wrestling film throughout the making of Dangal and Sultan to ensure there was no repetition. As the new Aamir Khan starrer Dangal opens to a stupendous ovation, its director the affable gentle and soft-spoken Nitesh Tiwari reveals how the team kept tabs on one another.
"We were never insecure about doing the same thing. Two films about wrestling need not be similar. Although Raging Bull and Hands Of Stone are about boxing, how similar are they to the Rocky series? Nonetheless we didn't want to resemble Sultan in any detail, and we made sure we didn't", says the Dangal director Nitesh Tiwari.
Luckily for both the projects, the team was not the least secretive about each other's content. Says Nitesh, "All through the making of our film, we kept them (the Sultan team) in the loop about what we were filming. And they didn't hide their content either. Finally Sultan was a love story of two wrestlers. Ours is a bio-pic of a wrestler who trained his two daughters into Olympics championship."
Nitesh doesn't deny similarities between Dangal and Sultan. "The two films are similar in their wrestling backdrops and their motivational themes. Also, Salman and Aamir bulked up to inhuman limits to look like has-been wrestlers. But that's it. There are no other similarities. Even if there were similarities, Aamir and Salman are stars that audiences just can't get enough of. People don't mind watching them do the same thing."
Nitesh is full of admiration for both the Khan superstars. "At 50-plus no actor can afford to take the risks with their metabolism that Aamir and Salman did. To me they are the stars of the year because they have made kushti a nationally acceptable sport, for boys and girls."
Aamir Khan was very keen that Salman watch Dangal. "We all wanted to know what Salman thinks of our effort. We've all seen Sultan. We wanted to know what the 'Sultan' thinks of Dangal. We are so glad Salman finally saw Dangal and liked it", says Nitesh.
Aamir invited Salman to see the film on Tuesday before release with special invitees. But Salman couldn't attend as he was busy with his brother Sohail's birthday. He finally saw the film a couple of days ago and raved about it, going as far as to say he "hated" Aamir for the fact that Dangal was a far superior film to Sultan.