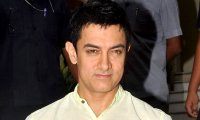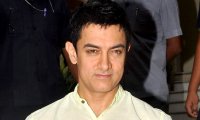 Now this could well be termed as a 'Curious Case of Aamir's tale'. Known for being a perfectionist whose every move is calculated to the last inch and there is an elaborate promotional and marketing campaign drawn for each and every professional assignments of his, Aamir has surprisingly not spoken about the very product that attempts to hail him as a demi-God no less. This product happens to be a book titled 'I'll Do It My Way' which has just hit the stands. Coming with a tagline of 'the incredible journey of Aamir Khan', it has released without any fanfare whatsoever that has resulted in all the more suspicion.
"The reason behind that is that this book isn't really an official cinematic or personal biography of Aamir Khan", says a source close to Aamir, "By promoting this book, he doesn't want to mislead his fans."
Ironically the book has been in the making for over three years and was supposed to hit the stands in 2009 end. However due to certain reasons, most importantly lack of consent from Aamir to tag the book as an official take on his life and the times, further added on to the delay.
What further makes matters interesting is the fact that the book's author has never even met Aamir and only come up with a 200 odd page account on the basis of past published interviews as well as her conversations with directors like Mansoor Khan, Rajkumar Hirani, Mahesh Bhatt, Indra Kumar and Rakeysh Omprakash Mehra amongst others who have worked closely with Khan.
"This is yet another instance of a book being written on a celebrity when he hasn't exactly commissioned one. It has happened earlier when a book on A.R. Rahman was released around the time when he was winning accolades for his Oscar journey. Now when Aamir's 'Satyameva Jayate' has got him into the living room of millions, the book is finding a sudden release for itself", adds a source.
On her part, author Christina Daniels has clarified that the book presents Aamir's evolution as an actor. She has been quoted as stating, "It's more a look at his landmark films, than a personal biography."
Well, we would like to say what the perfectionist Khan has to say on that.