On January 24, 1992, Rajiv Rai released his magnum opus, Vishwatma, in cinemas. The film had an ensemble star cast, featuring Sunny Deol, Naseeruddin Shah, Chunky Panday, Divya Bharti, Sonam, Amrish Puri, Jyotsna Singh and Gulshan Grover. The film is remembered today for its action and massy scenes and of course the cult song 'Saat Samandar Paar'. On Vishwatma's 31st anniversary, Rajiv Rai exclusively spoke to Bollywood Hungama about the film, his experience of shooting it in Kenya and a lot more.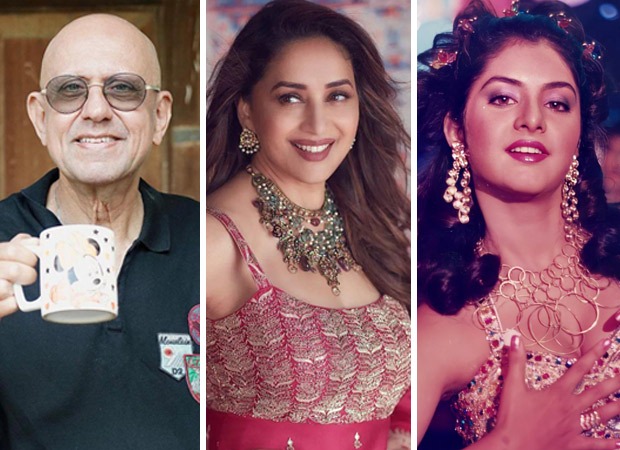 31 Years of Vishwatma EXCLUSIVE: Rajiv Rai SLAMS rumours that Madhuri Dixit and Ayesha Jhulka were offered Divya Bharti's role: "These are rumours. If they were offered, why wouldn't they do it?"
In Vishwatma (1992), Mohra (1994) and Gupt (1997), the image of the Ambe Ma idol from Shree Mangal Mandir, Nairobi, Kenya is shown in the beginning. Vishwatma was also shot in Kenya. Could you tell us about this connection?
That's a good question! My co-producer Ajay Shah was associated with that temple in some way. I used to visit it regularly. In fact, I even got married in the same temple! Though my marriage broke up, I must say that the temple is very auspicious and it made me feel like I was in India. It didn't give you a feeling that it was located in some foreign country. Hence, I showed its glimpse in the beginning out of respect for Ambe Ma and my co-producer. There was no real calculation behind it. It was just one of those things that came from my heart and I did it in those films that Ajay Shah co-produced with me.
How did you decide to shoot Vishwatma in Kenya? This was probably the first Bollywood film which was shot in the African country…
I went to Kenya for Sharad Patel's daughter's wedding; he's a profound filmmaker - he made Rise And Fall Of Idi Amin (1981) - and a very dear family friend. Their son Raju Patel was also a very close friend of mine who made several Hollywood movies including Bachelor Party (1984) starring Tom Hanks. Unfortunately, Raju Patel passed away at a young age due to cancer complications. The wedding was my first visit to Kenya and when I returned to Mumbai, I decided to shoot there. Fortunately, I also had other family friends who owned hotels and we shot in their properties. The group is called Sarova Group of Hotels and it still exists in Kenya and the United Kingdom. That's when I also met my co-producer, Ajay Shah, who was also politically connected in the country and a very nice gentleman. Sharad Patel, meanwhile, helped me with the technical equipment etc. I hired his lights, generators and cameras. Due to these connections, I was motivated to shoot in Kenya. Back in those days, it was very difficult to shoot in foreign lands because the government would not provide foreign exchange money. So, we had to really plan this film very well and ensure our paperwork was legally in order so that we were able to import the film back to India without complications. Of course, this took a lot of time and energy but it was all worth it in the end.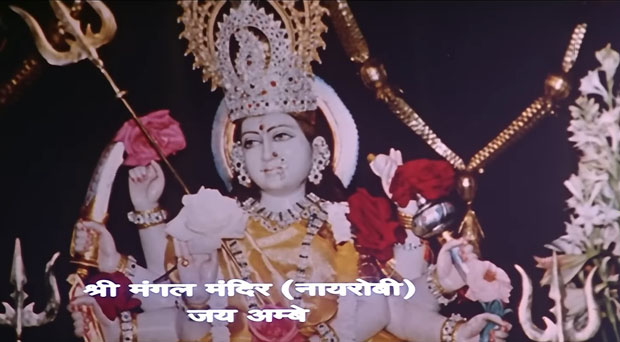 Despite these issues, it was convenient to shoot in Kenya. I loved the locations and the people of the country. Somebody may have shot a film before me in Kenya. I am not sure. But definitely, nobody has gone and shot a whole film there. As mentioned before, I had many connections and I am indebted to all of them. They were very helpful. It was heartening to see how Indians outside the country help fellow Indians. Vishwatma set a big example of it. My mesmerizing experience opened doors for other Indians to shoot abroad. Later, filmmakers began shooting anywhere and everywhere where they could get hold of subsidies. The United Kingdom today is a very apt example. But the poor and third-world African countries could not afford to give subsidies. So, you needed to go there, find your connections and get your discounts!
Was Bubbles Disco, where the iconic 'Saat Samandar Paar' was shot, also found through connections?
Yes. Every location that you see in the film was made accessible thanks to my co-producers and friends there. Ketan Somaia owned Bubbles Discotheque and the casino there. So that was made available to us. Back in those days, it was difficult to make a grand Bollywood film abroad if you didn't have personal connections.
'Saat Samandar Paar' was also used in Sajid Nadiadwala's Kick (2014) as a tribute to Divya Bharti…
Yes. Unfortunately, and laughingly, nobody took permission from me. But it's okay as they are all friends of mine and I didn't mind. But today, I am trying to make it clear that you cannot use a song of mine in another film without my permission.
As per the trivia on IMDb, Madhuri Dixit and Ayesha Jhulka were offered Divya Bharti's role. Is that true?
These are rumours. If they were offered, why wouldn't they do it? IMDb should call me, read out every trivia written about me and my film, and I'll correct the misinformation! I have hardly been rejected by anyone in my career. So, if anyone writes that somebody rejected my film, it's all bullshit. Maybe two or three times, it had happened where actors didn't have dates. 90% of the time, however, people wanted to work with me. So, why would one say 'No' to me? Today, it's very different. I am not in the limelight and not very well-known anymore. So the big stars might refuse me and the younger generation of actors might not remember me!
In fact, a lot of young generation actors don't know who I am. They ask me, 'Who are you?'. I mean, it's okay for me. I don't have an ego and I don't care. People don't want to work with older filmmakers or directors. And that's why most of the films which are coming out are pretty sad and bad as we are not working with experienced people in Bollywood. The younger directors don't have the training ground in making good films. At times, the directors go haywire and become self-indulgent. That doesn't help and hence, many of them take the support of the OTT platforms to release their films. We didn't have OTT platforms in our days. We had to make the films work and make the audiences sit in their seats!
Yes, and you did. In fact, while seeing the film again, I realized that Sunny Deol actually was hanging from the moving aeroplane in the climax…
Yes. There were no special effects or cables in Vishwatma. The films in the 80s and 90s were real. Even in my upcoming film, Zora, everything is real. There are no special effects except for the gunshots where we had to put some effects and that's about it. When you show fake action, people can guess it's not real and it's really not working out that well.
You gave commercial roles to Naseeruddin Shah. Was it difficult to make him dance in songs?
There's nothing difficult when it comes to Naseeruddin Shah. You just need to do things very quickly with him. You cannot test a good actor's patience. Good actors like him don't require retakes because their first takes are the very best. I had to keep that in mind while I was working with Naseeruddin Shah and doing his fight or dance sequences. But I didn't have any problems. He adapted to everything that was required to be done in all my films. He's a very focused and hardworking actor and I would say one of the best actors in India, then and now.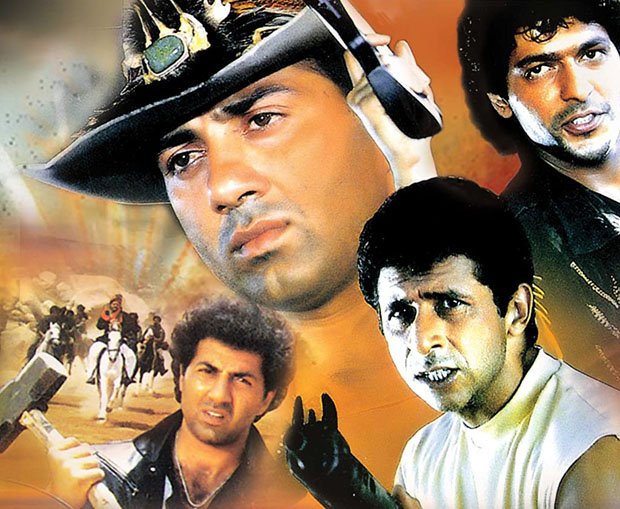 Rarely does he essay such roles and with you, he did it thrice…
I had seen all of his films. I am an ardent art film watcher. Back in those days, I used to look up to the movies made by Shyam Benegal, Satyajit Ray etc. There was a fabulous parallel cinema movement at that time from where I learnt a lot. I admired it more than the commercial cinema (laughs)! Technically, they were progressive. They were so good with sound and photography. They never left the sync sound at that time. They took a lot of effort into the all technical aspects of the film. Even though the films were a little slow-paced, the casting would be fabulous and the storytelling had a different texture to it. So, the art cinema was a training ground for me. I realize I am saying this for the first time in an interview!
So, I had seen all the works of Naseeruddin Shah and I thought it'll be a good change to take this actor and put him in a different avatar, thereby getting a different audience to watch him. The commercial audience was not watching art and parallel cinema back in those days. I am glad I did so and it paid off really well. And then everybody started taking actors from art cinema.
Did you visit cinema halls to check audience reaction?
I rarely went to the theatres to hear the hooting or the claps to pat myself on the back. Also, I would have seen my film a hundred times and it would be boring for me to see it again. Whether they were burning the cinema down or screaming with joy, whatever the reactions may have been to my various films, I didn't check. Those days, there used to be adverse reactions, like seatein tod di or audiences throwing money on the screen. Once I get the commercial results and know what has happened with the film, I move on. However, I did see every other Hindi film with the audiences and got their reactions. I do that even today. If you want to see me, you can do so at a multiplex, where I'll be watching the first day first show of the latest release!
Also Read: Sunny Deol starring 2001 blockbuster, Gadar: Ek Prem Katha to re-release on August 11
BOLLYWOOD NEWS - LIVE UPDATES
Catch us for latest Bollywood News, New Bollywood Movies update, Box office collection, New Movies Release , Bollywood News Hindi, Entertainment News, Bollywood Live News Today & Upcoming Movies 2023 and stay updated with latest hindi movies only on Bollywood Hungama.