25 years ago, on September 7, 1997, acclaimed director Mukul Anand passed away due to a heart attack. He was just 46 years old at that time and hence, his demise shook the industry. His films like Sultanat (1986), Insaaf (1987), Agneepath (1990), Hum (1991), Khuda Gawah (1992), etc were well-made and big-scale entertainers and no wonder that these films have a strong recall value even today.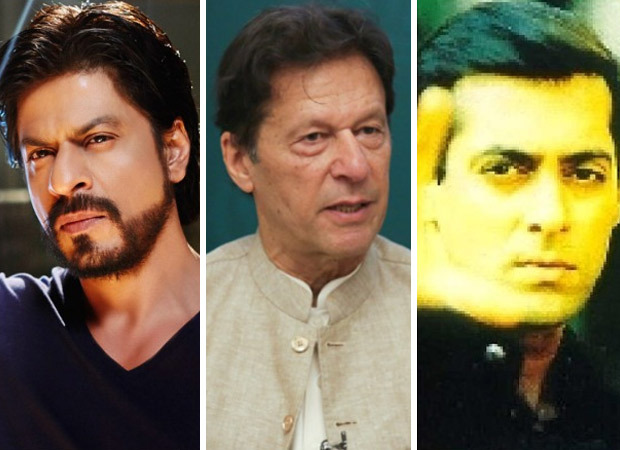 25 Years of Dus EXCLUSIVE: Mukul Anand's brother Raahul S Anand reveals that Sanjay Dutt replaced Shah Rukh Khan; Imran Khan was supposed to play the Pakistan Prime Minister
Just before his passing away, Mukul Anand was working on Dus, starring Salman Khan, Sanjay Dutt, Shilpa Shetty and Raveena Tandon. The film never saw the light of the day though the makers did release the song 'Suno Gaur Se Duniya Waalon', which became a rage and continues to be a chartbuster.
On Mukul Anand's 25th death anniversary, Bollywood Hungama exclusively spoke to his brother, Raahul S Anand about Dus, its plot, casting and a lot more.
Was Dus inspired by the 1995 Charar-e-Sharief mosque incident?
Yes, it was. In those times, terrorism was at its peak in Kashmir. The way Mukul had designed the film; he was keen to shoot in Srinagar and other real locations. However, the government did not give him permission for it as providing security to the actors would have been a task. So, he put up a whole set, resembling Kashmir, in Utah, USA. He had shot the climax before he passed away.
Could you tell us more details about the film's plot and casting?
The main climax is about the assassination of the Pakistan Prime Minister at Rajpath, New Delhi. From the government records, he got the exact size of the area and that of India Gate and made the replica in Utah. It was made of acrylic and he was shooting the film with Panavision cameras. The special effects team of Braveheart (1995) and Broken Arrow (1996) were employed. As per the climax, a missile is fired by the enemies, blowing up one part of India Gate.
The role of the Indian Prime Minister was to be played by T N Seshan. He was a real-life politician and he's no more now. Imran Khan meanwhile was approached to play the Pakistan Prime Minister. He had even agreed. Mukul had told him, 'Imran, aa jaana. 4 din ka shoot hai aapka'. He said that he has no problem doing the role. It's a big coincidence that more than two decades later, he did become the Prime Minister of Pakistan!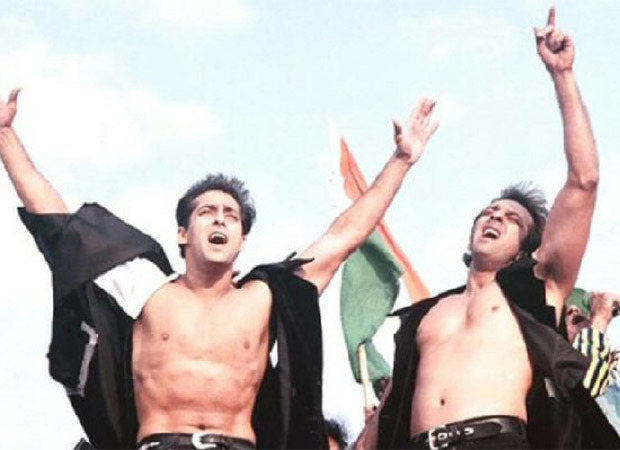 His idea was to get young blood on screen. He used to say that we have had enough of Amrish Puris and other actors playing villains. Of course, he had Sanjay Dutt, Salman Khan, Shilpa Shetty and Raveena Tandon. However, he wanted new actors in the cast. Mast Gul, who's a real-life terrorist, was played by Rahul Dev. It would have been his first major break. Mukul felt he looked like an Afghan and hence, offered him the part.
He started a company called MAD (Mukul Anand Directs). People used to tell him, 'You are doing ad films. Pagal ho gaya hai kya?' He would reply, 'A time will come when the budget of an ad film will be at par with that of feature films'. That's what's happening today.
Dus was also a major break for Shankar-Ehsaan-Loy…
When he started doing ad films, he came in contact with Shankar Mahadevan, Ehsaan Noorani and Loy Mendonsa. He told them, 'Why don't you come together as a trio and compose music for Dus?' Shankar was reluctant. Mukul told them, 'Aap log koshish toh karo. What's the harm in trying?'. They agreed. He asked them to compose a patriotic song. His brief was, 'I want a song which can be played on Independence Day and also in nightclubs'! As per this brief, they came up with 'Suno Gaur Se Duniya Waalon'.
The song is remembered even today…
Yes. For them, it was a big break. Those were the times when there was a bifurcation between music directors of films and those working on ads.
Was Shah Rukh Khan the first choice? Was it for Salman Khan's role or Sanjay Dutt's role?
Salman was always there and Shah Rukh was also supposed to play a role. He had worked with Mukul in Trimurti (1996). However, his popularity grew and he got too many films in hand. The dates became a problem. Moreover, for this film, he would have to be in Utah for a long time. Hence, he asked Mukul if it was okay that he moves out of the film. Mukul understood his dilemma and agreed.
Meanwhile, Sanju had just come out of jail. He needed a big-scale film to reconsolidate his position. He then bagged the part. Meanwhile, Raveena played the terrorist.
After Mukul Anand passed away, did you and others not try to revive the film and get a different director on board?
There was an attempt made by the producer, Nitin Manmohan and his partner, Sunil Manchanda. Ramesh Sippy, David Dhawan etc. were approached. Mukul started the shoot with the climax. He had shot nearly 35-40% of the film. When Ramesh ji saw the rushes, he was amazed. He said, 'This man has shot something fabulous and gone'. Matching the rest of the film with the spectacular climax was a big challenge. Hence, it was decided to put the film to rest rather than make a bad product.
What was he going to shoot next after the Utah schedule?
After shooting in Utah, he returned to Mumbai. Since he did not get permission to shoot in Kashmir, he was going to recreate the Charar-e-Sharif mosque in Ranikhet. He was also going to shoot with T N Seshan and Imran Khan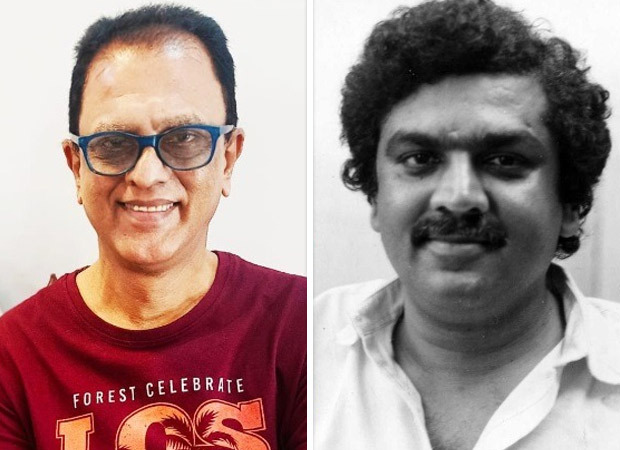 Who directed the music video of 'Suno Gaur Se Duniya Waalon'?
I cannot recollect but someone from MAD had directed the music video.
Now that VFX and other aspects become affordable and commonplace, would you like to revive Dus with the same or maybe a different cast?
I don't think so. Things have changed. Salman and Sanju are no longer of the same age. If you take a new star cast, then it has to be shot from scratch. At the most, you can at least use the 5 songs which he had recorded before his demise. However, a topic like this was fresh 25 years ago. Now so many films have been made on terrorism. So it won't have the same impact.
We are just happy that people still talk about this film and that 'Suno Gaur Se Duniya Waalon' is still popular. No Independence Day celebration is complete without that song. It's also heartening that Shankar-Ehsaan-Loy has always given due credit to him and stated that it was Mukul who got them together. We had heard of music director duos like Laxmikant-Pyarelal, Shankar-Jaikishen, Jatin-Lalit etc. A team of three music directors was novel.
Sukhwinder Singh had sung one song in this film, 'Mahiya'. You won't believe it, Sukhwinder ji had requested Mukul to give him the audio of the song. He made A R Rahman hear it. He loved it so much that he asked Sukhwinder ji to sing 'Chaiyya Chaiyya' in Dil Se. It was great that Mukul believed in fresh talent and gave them such opportunities.
Were you also a part of Dus?
I was always in the production and was a part of MAD. He wanted me to understand the production side. Until he was alive, I was with MAD. Then, I started my own company called Mahanirmaan Movies. I also have another company called Aavishkaaar Movietone. I have been associated with the armed forces. I have done TV ads and also a TV show on DD-1, called 'Har Jawan Ki Kasam', based on the army. It ran for 52 episodes and starred Mohan Agashe.
BOLLYWOOD NEWS - LIVE UPDATES
Catch us for latest Bollywood News, New Bollywood Movies update, Box office collection, New Movies Release , Bollywood News Hindi, Entertainment News, Bollywood Live News Today & Upcoming Movies 2023 and stay updated with latest hindi movies only on Bollywood Hungama.