The charming Vivek Oberoi was all smiles and had a detailed conversation exclusively with Bollywood Hungama about the 20th anniversary of one of his most loved films, Saathiya (2002). The actor opened up not just about shooting for the film but also about the feedback he received from people all over the world, and a lot more.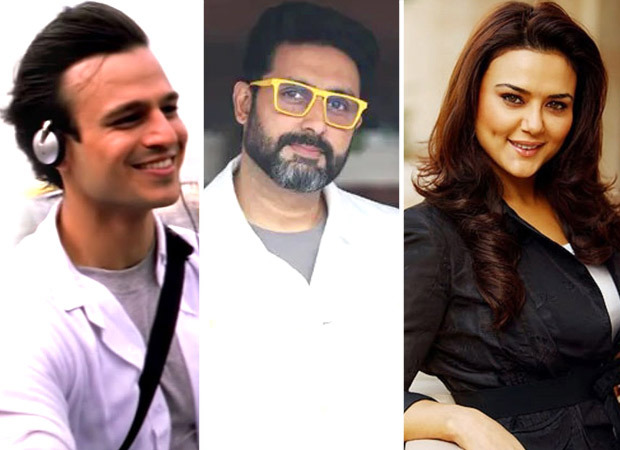 20 Years Of Saathiya EXCLUSIVE: Vivek Oberoi reveals that the film was "supposed to maybe star Abhishek Bachchan and Preity Zinta"
Saathiya completes 20 years on December 20. The story of your Company audition is legendary – you lived the part and then went to meet Ram Gopal Varma dressed up as Chandu. How did you bag Saathiya? Is there any interesting anecdote there?
It's a crazy story! Director Shaad Ali was in the same school as me. Later, we both went to separate boarding schools. We didn't meet for many, many years. I came back and I was struggling. He was working under Mani Ratnam sir. But he was struggling too to become an independent director. Once we met, he told me, 'Yaar, mujhe yeh picture mil gayi hai'. I wished him luck. I think it was supposed to maybe star Abhishek Bachchan and Preity Zinta. He also wished me luck when he learnt that I got Company. Meanwhile, I started shooting for Company. But Saathiya didn't go on floors. One day, he called me and asked me to meet him after my shoot. He lives right opposite (points towards his house).
At 9 or 10 PM, I met him. He straight away told me, 'Listen, you have to do my film'. I was taken aback. He added, 'Tu picture nahin karega toh meri picture nahin banegi'. I requested him not to put such pressure and that I'll have to first seek Ram Gopal Varma's permission. I was also committed to doing another film with Ram Gopal Varma, Road (2002). Hence, how can I start shooting for Saathiya in the midst of all this? He then told me 'Tu apne life ke do ghante de de'. He then got the VHS of Alai Payuthey (2000) and showed it to me. I saw the film and I cried through it. I told him, 'Yeh picture toh karni hai. But kaise karenge?' He in turn asked me, 'Tu bata kaise karenge?'! After a lot of effort, we somehow pataoed Ramu ji to do it.
Do you mean to see Saathiya and Company were shot simultaneously?
Yes. I ended up having date clashes!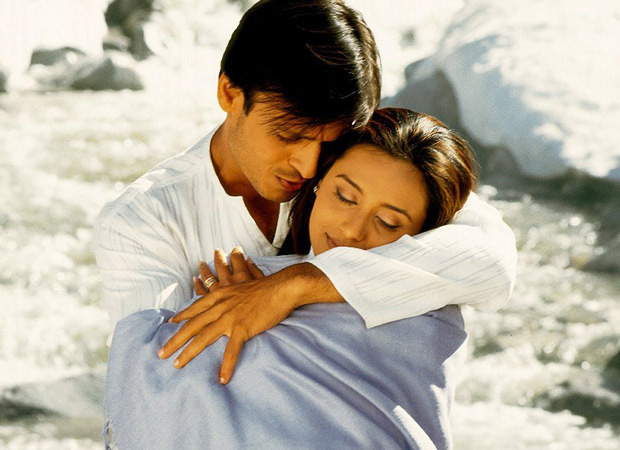 How did you manage?
I would finish shooting in Company which was all the way at Film City while Saathiya's shoot was at South Mumbai. For 4 days, I was shooting for Company and during those 4 nights, I was also shooting for Saathiya. The only time I got to sleep was while going from one shoot to another. Ek dedh ghante ki drive hoti thi. Ussi time pe neend milti thi mujhe. After reaching the set, I used to shower and get ready to shoot.
Usually, films before Saathiya showed the hero and heroine running away and getting married. Saathiya was unique as it depicted the protagonists secretly getting married and going back to their respective houses, and pretending that they are still single. Did this trend pick up after the release of Saathiya? Did you meet any such couple?
I can't tell you how many! Even today, couples tell me, 'We got inspired by Saathiya and this is exactly how we got married'. At least 50 couples in the last 20 years have told me 'Yeh hamari life ki kahani hai'. Some got inspired by Saathiya while some couples saw the movie and eloped! Also, there are couples who told me that Saathiya was the film they saw on their first dates and later fell in love. I know a couple from America. They saw Saathiya on the first date. They told me that every year, on their anniversary, they saw Saathiya together as a tradition! They must be married for 15 years now.
You also shared screen space with Shah Rukh Khan. Can you recall the time when you met him on the sets?
I was his huge fan. I got to meet him and I remember he had invited me to his vanity van. I was a non-smoker. When I walked into his vanity van, I felt like I was walking into the clouds of Khandala! The whole vanity van was full of smoke. Through his smoke, I could see the enigmatic superstar. He told me, 'Come, sit, sit'. He was so nice and so loving.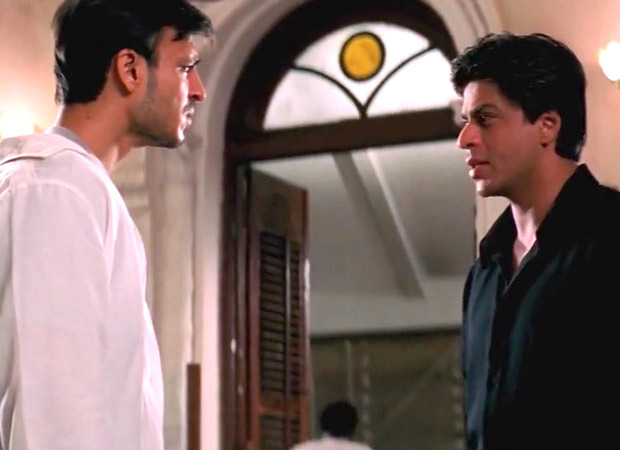 Saathiya was a success in cinemas. I still remember during Valentine's Day 2003, it was the top film running in cinemas. Those were great days, when films used to run for 10-15 weeks…
Saathiya, in fact, went on to work for a year in theatres. My other film, Dum (2003), had come in January, a month later. I remember going to Ahmedabad to promote Dum. In half of the cinemas there, Dum was housefull and in other cinemas, Saathiya was running housefull (smiles)! That was an amazing feeling.
2 years back, you said that you'd like to see Kartik Aaryan and Alia Bhatt in Saathiya's remake. But can we expect a sequel? It'll be interesting to see Adi and Suhani 20 years hence and maybe their kid also elopes and gets married! Did this idea ever come up?
(Laughs) Shaad and I have chatted about it so many times. But I don't know. If the magic is supposed to happen again, it'll happen.
Saathiya was a remake of Alai Payuthey, directed by Mani Ratnam. Did you meet him during Saathiya's release? You later worked with him in Yuva (2004)…
I was always a big fan of Mani sir and the first time I met him was during the preview of Saathiya. He saw the film and told me, 'I wrote this role. I directed this movie. But when I saw your performance, I saw something totally different'. He then assured me that he'll call me very soon. I was so excited to hear that I couldn't sleep all night!
BOLLYWOOD NEWS - LIVE UPDATES
Catch us for latest Bollywood News, New Bollywood Movies update, Box office collection, New Movies Release , Bollywood News Hindi, Entertainment News, Bollywood Live News Today & Upcoming Movies 2023 and stay updated with latest hindi movies only on Bollywood Hungama.