10 years ago, on this day, very few moviegoers in general had any idea about box office collections. They liked and respected a film for its entertainment and recall value. But then came one film and it changed all rules and norms! That film is none other than Ghajini. It was the first film to cross the Rs. 100 crore net mark at the domestic box office. This feat was publicised so much by media and trade pundits that it caught people's attention hugely. And that set the ball rolling.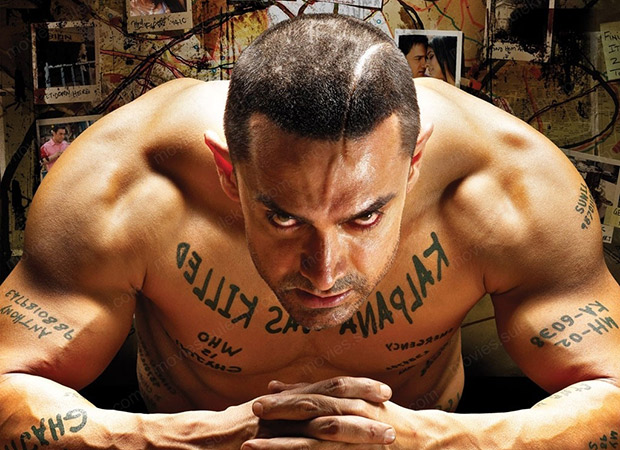 Ghajini starred superstar Aamir Khan in the leading role and it was the remake of the 2005 Tamil name of the same name. Just like the original, the director was A R Murugadoss and the female lead was Asin. So was the portrayal of the villain Ghajini by Pradeep Rawat. Late Jiah Khan played a supporting role. The film is the story of a businessman who develops short term memory loss. But that doesn't stop him for taking revenge for the ghastly killing of his girlfriend.
This was a time when Aamir's popularity was already huge. Before Ghajini, he had tasted success in social dramas like Rang De Basanti (2006) and Taare Zameen Par (2007). In between, he also gave an intense romantic flick, Fanaa (2006). Ghajini was a completely masala action entertainer and Aamir was not known for such films. However, the perfectionist that he is, he worked hard on his body so that he convincingly looks like a killing machine. He also had a distinctive buzz-cut for the film and took advantage of the premiere of the action film Race to unveil his look to the media.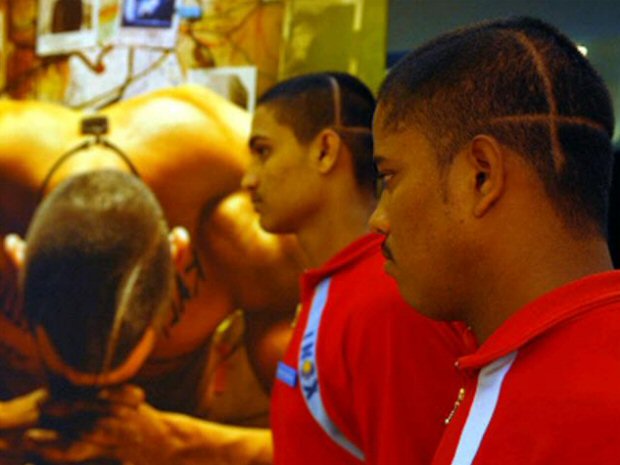 His promotional strategy didn't stop there. 2 week before the release of Ghajini, the Shah Rukh Khan starrer Rab Ne Bana Di Jodi hit screens. At this point, he persuaded almost 1,500 ushers, staffers at ticket counters etc of leading multiplexes to go for the 'Ghajini hair cut'! The idea probably was that Ghajini would get extensively noticed when patrons will go to watch the SRK starrer. This was 2008 when such unusual marketing tactics were not in vogue. Hence, this move added to the buzz and excitement.
Yet, a section of media and trade were a bit apprehensive. Ghajini was a violent film and there were fears that family audiences might stay away. This was the time when Salman Khan had not jumped into the bandwagon of doing massy action films and Wanted had not yet released. Also, the film's budget was more than Rs. 50 crore, which was quite huge for that time. The film had to be a super-hit or a blockbuster to cover costs.
Ghajini, however, had a record opening. It released on Thursday, taking advantage of the Christmas holiday. The word of mouth was mostly positive and not just the youth or masses, but all sections of audiences to see the film. The marketing strategy, trailer, Aamir's presence and songs had done the trick. Thankfully, the trailer didn't focus much on Asin's comic portions of the first half. Viewers, hence, were pleasantly surprised with these light scenes. They went in expecting only action and they got more than what they bargained for! The climax, rewritten by Aamir himself and different from the original version, also worked very well with the viewers.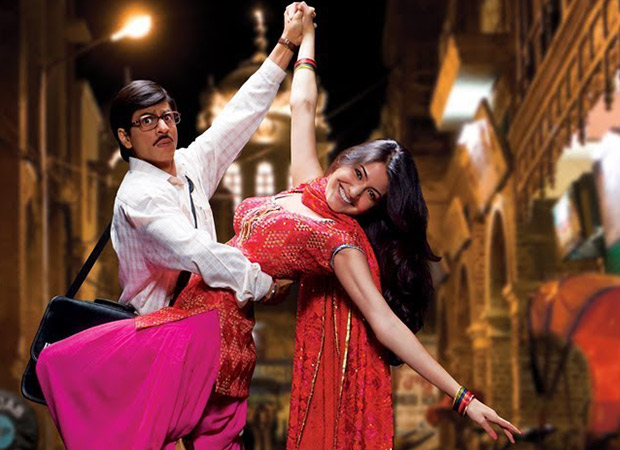 Before Ghajini, films like Dhoom 2, Rab Ne Bana Di Jodi etc had already opened account in the Rs. 80 crore mark. Within a few days, it became clear that Ghajini is unstoppable and would surely storm into the Rs. 90 crore bracket. A Rs. 100 crore lifetime was also expected but many thought it'll be a touch-and-go situation. Ghajini, however, stunned everyone as it managed to collect as much as Rs. 114 crore! The term '100 crore club' was thus coined and it became the next big thing. Ghajini's blockbuster success showed that if a correct film is made, then sky is the limit. It was a time to rejoice for everyone since recession had just hit Bollywood and quite a few major films had flopped before. But, Ghajini, and also Rab Ne Bana Di Jodi, brought cheer and ended 2008 on a high!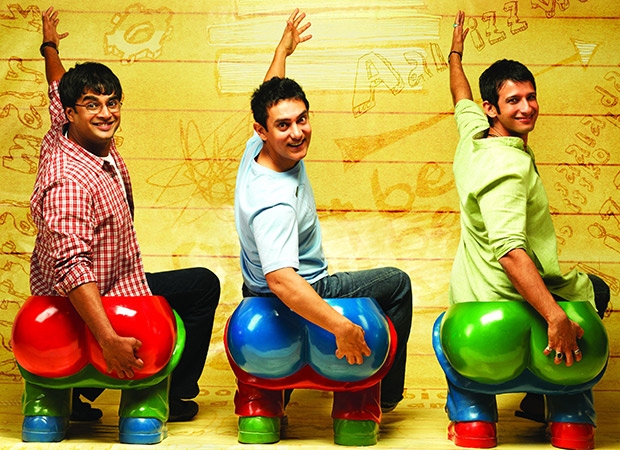 From here on, Bollywood films and even regional cinema seem to have got the zing to try to get into this famed club. Talking of Hindi cinema, it took giant strides in this regard. The next film in this club was expected to do marginally more than Ghajini, say around Rs. 125 or Rs. 130 crore. But another surprise awaited everyone here. 3 Idiots, the Christmas release a year after in 2009, and also starring Aamir Khan, went ahead and did business amounting to Rs. 202.95 crore! It further pushed the envelope and made others insecure as they wanted to make the next big film. Post 3 Idiots, other actors too gave Rs 100-crore-films in quick succession. Soon, the Rs 250-crore-mark, Rs 300-crore-mark and Rs 350-crore-mark were also breached and yet again, Aamir was the one to do so while others followed him. Till date, 66 Hindi films are a part of the Rs 100-crore-club (not counting the Rs 200 crore plus grossers) while in all 72 films (including 2 regional, dubbed films) have done business more than Rs. 100 crore. This year had record 12 films that did Rs 100 crore plus business and Zero or Simmba or both might also make it.
Times have changed since Christmas 2008. Now viewers are aware of the box office figures and at times, their decision to see or to not see a film is also influenced by its box office performance. Fans often go on a rampage when their favourite stars makes a mark in the 100-crore-club and rival star fails to do so. At times, lines are crossed and also such kind of craze is not entirely fair. This is debatable but one thing is for sure – it was Ghajini which felicitated this phenomenon and just like the impact of the film, the impact of this famed 100-crore-club is not going to wither away easily!
BOLLYWOOD NEWS
Catch us for latest Bollywood News, New Bollywood Movies update, Box office collection, New Movies Release , Bollywood News Hindi, Entertainment News, Bollywood News Today & upcoming movies 2020 and stay updated with latest hindi movies only on Bollywood Hungama.