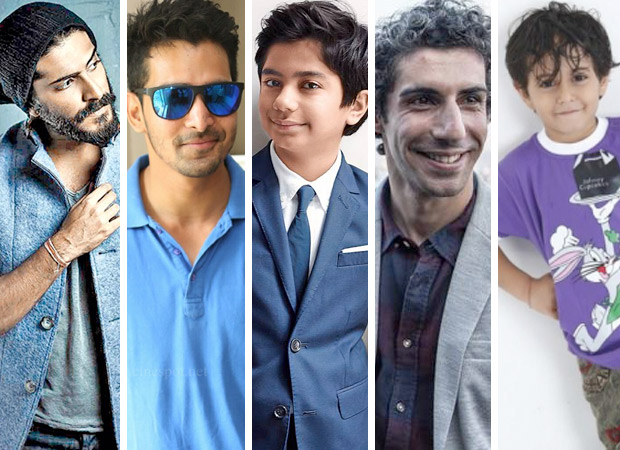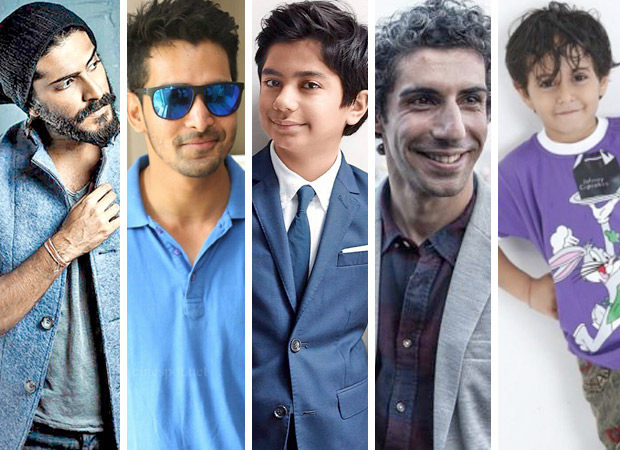 2016 would be remembered for throwing forward no new remarkable talent that hit us straight in the eyes. Indeed, the most promising newcomer of the year was 9-year old Madina Nalwanga who played the real-life chess champ Fiona Mutesi in Mira Nair's The Queen Of Katwe. 2016 was the year when child performers made far more powerful debuts than the adults. In Bollywood this year the most eagerly awaited debutants proved disappointments.
Here are the 10 male newcomers who attempted to make a mark.
1. Harshvardhan Kapoor: The earth, moon and stars were expected from Anil Kapoor's son. The newcomer gave his body and soul to his two roles in Mirzya. But the spark, the 'It' quality was conspicuously absent. We can only hope that Harshvardhan will improve with time
2. Harshvardhan Rane: By far the most promising debutant of the year, Harshvardhan Rane is already a known name in Telugu cinema. His Hindi debut in Sanam Teri Kasam this year was a huge damp squib, putting a brake on his Bollywood career. But Rane conveys on screen intensity that could be potentially explosive in the future.
3. Neel Sethi: Not quite a Hindi star. But little Neel Sethi's Mowgli in The Jungle Book was Indian enough to out-Bollywood's most of the other newcomers this year. If Suraj Sharma was the Life Of Pi, little Neel was the life of The Jungle Book.
4. Jim Sarbh: This theatre actor made a solid impact as the aggressive terrorist on-board the doomed flight that killed Neerja Bhanot in Ram Madhavan's Neerja. But Jim is not hero material. He is a brilliant actor. You can't cast him as Student Of The Year or Mirzya.
5. Krish Chabria: All of 8, and Krish Chabria in Nagesh Kukunoor's Dhanak was astonishing as a blind Shah Rukh Khan on the quest for his eyesight through the roadways of Rajasthan with his spirited sister. Who knows, one day little Krish may grow up to be as successful as the star he idolizes in this quaint and clean-hearted road film.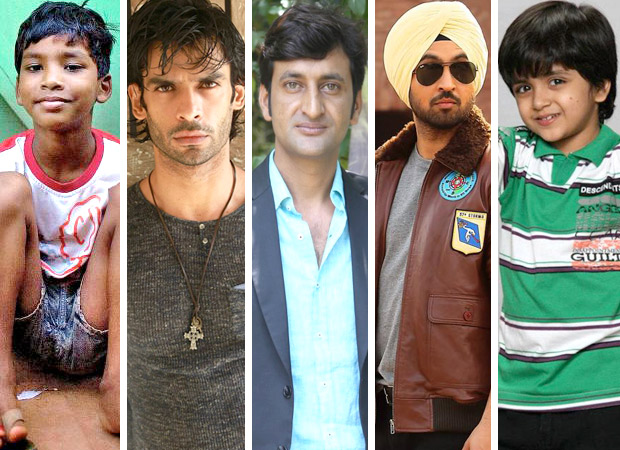 6. Mayur Patole: Playing the champion runner in director Soumendra Padhi's Budhia: Born To Run couldn't have been easy for this little boy. He had to run for real, and he had to feel for his character's exploitative situation. The on-screen Budhia conveyed all of this. Truly this was the year of the child discoveries.
7. Gaurav Arora: The Bhatts seemed to have found themselves a new kisser. Gaurav smooched up every inch of screen space in Love Games and Raaz 3. There's got to be more to him than kisses. We shall know soon enough.
8. Sandeep Bhardwaj: He played the dreaded outlaw Veerappan in Ram Gopal Varma's bio-pic so effectively and he looked so much like the original that I wonder if Sandeep will ever play another character.
9. Diljit Dosanjh: Punjabi superstar made a solid impact as a no-nonsense cop enamoured of Kareena Kapoor in Udta Punjab. But Diljit can only played Sikh characters, for obvious reasons. Is he good enough for directors to write roles especially for him?
10. Vishesh Bansal: To stand in the same frame as Irrfan Khan requires guts. The 10-year old newcomer did more than that in Madaari. He was practically in every frame with Irrfan, holding his own.