Shah Rukh Khan is a certifiable Bollywood superstar with charming personality and wittiest words to say. With hundreds of millions of fans and several hit films, the actor is also referred to as the King Khan of Bollywood.
Shah Rukh Khan became the first Indian actor to be a speaker at the 2017 Ted Talks where he talked about his journey in the Hindi film industry, super stardom that with it and how things have changed. His talk was attended by a massive crowd and his quotes from the conference are going viral on Internet.
Here are some of the impactful quotes from his speech:
1. When talked about his super stardom- "I sell dreams and I peddle love to millions of people back home in India who assume that I am the best lover in the world."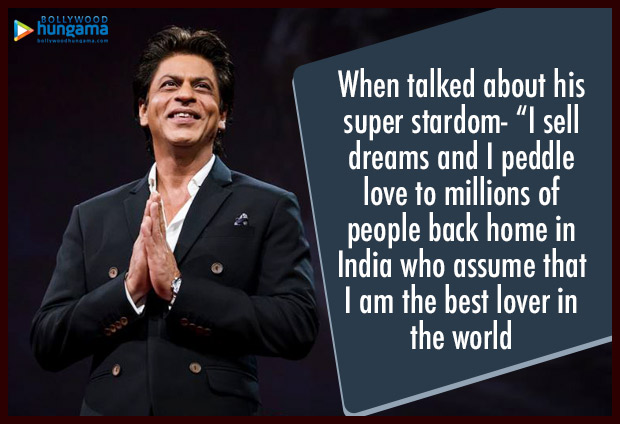 2. When he was slightly super obsessed with himself- "I've been made to understand there are lots of you here who have never seen my work, and I feel really sad for you. That doesn't take away from the fact that I'm completely self-obsessed, as a movie star should be."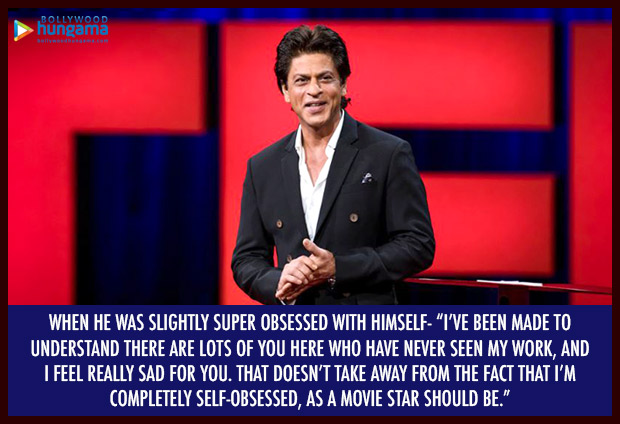 3. When was at his witty best talking about aging- "I looked at my face and realized I am starting to look more and more like my wax statue at Madame Tussauds."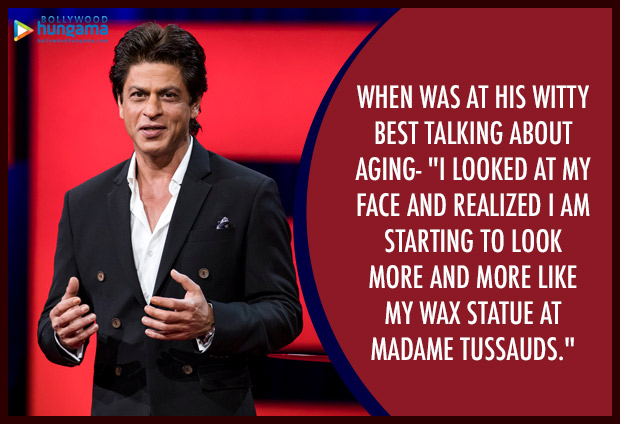 4. When he talked about humanity, love and compassion- "Humanity is a lot like me. It's an ageing movie star, grappling with all the newness around it, wondering whether it got it right in the first place and still trying to find a way to keep on shining regardless."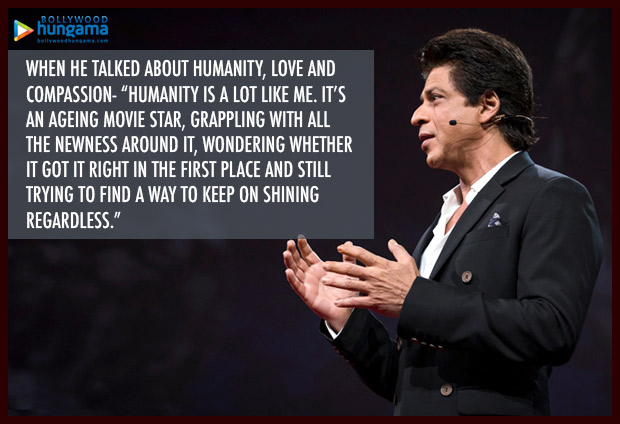 5. When he expressed his views about being on social media and how it made him vulnerable- "Everything I said took a new meaning; everything I did — good, bad, ugly — was there for the world to comment upon and judge. Everything I didn't say or do was also met with the same fate."

6. When he dropped some wisdom- "The present you is brave. The present you is hopeful. The present you is innovative and resourceful. And, of course, the present you is annoyingly indefinable."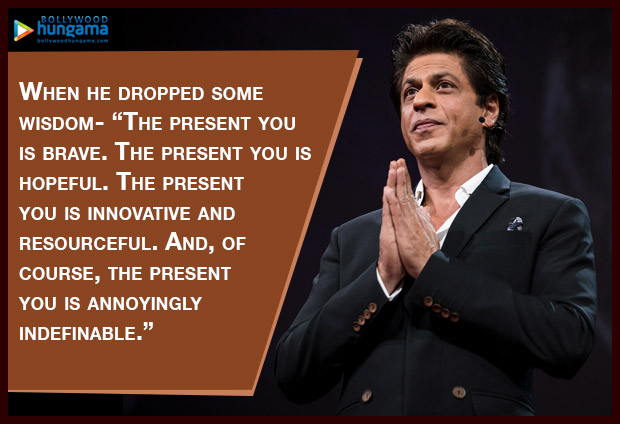 7. When he said that how love is what pretty much keeps us alive- "The dignity of a life, a human being, a culture, a religion, a country actually resides in its ability for grace and compassion. I've learned that whatever moves you, whatever urges you to create, build, whatever keeps you from failing, whatever helps you survive, is perhaps the oldest and the simplest emotion is known to mankind, and that is love."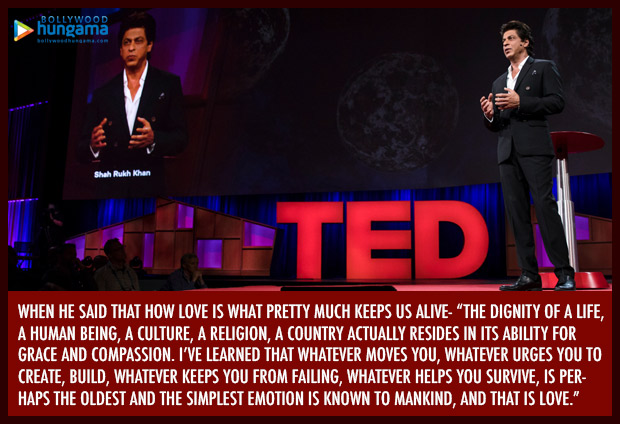 8. When he dropped some truth bombs why walls should not built- "You may use your power to build walls and keep people outside. Or you may use it to break barriers and welcome them in. You may use your faith to make people afraid and terrify them into submission. Or you can use it to give courage to people, so they rise to the greatest heights of enlightenment."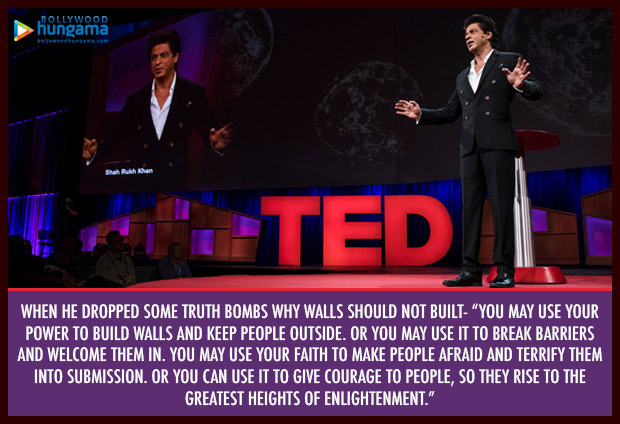 9. When he talked about hope- "I am an ageing movie star, who has been made to believe that there is a possibility of a world which is complete, wholly, self-obsessively in love with itself."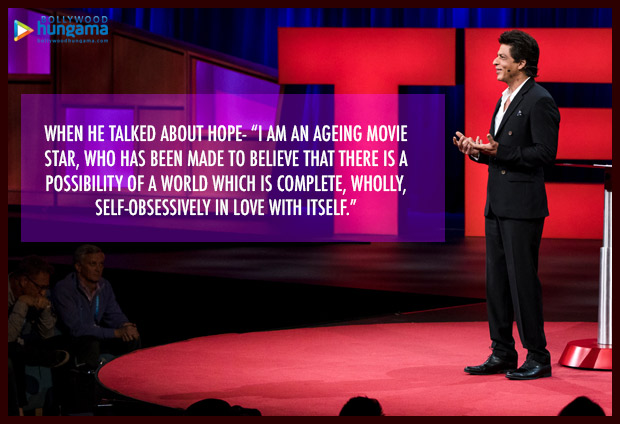 10. When he had a message for everyone- "It has to be you who creates the world that is its own best lover, that should be the future you."