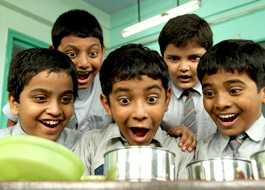 After garnering critical acclaim from all quarters, Amole Gupte's Stanley Ka Dabba is now looking for a tax exemption in Maharashtra. The film has already got a Tax Free status in Delhi and the makers are hoping for the film to be Tax Free very soon in Maharashtra too.


The film has been picking up with strong word of mouth and after a private screening last week in the capital; Chief Minister of Delhi- Sheila Dixit was mighty impressed with the film and recommended the film for tax exemption.


Even Maharashtra Chief Minister Prithviraj Chavan's wife Satvasheela has been talking highly of the film and is trying her best to ensure a Tax Free status for the film in Maharashtra too.