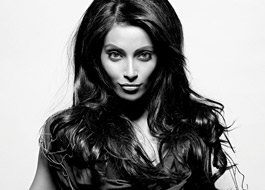 It all started with Milan Luthria making his next on yesteryear actress Silk Smitha and Madhur Bhandarkar working on his most talked about film Heroine. Well, now we have another prominent director Shyam Benegal following suit.


Benegal's film in question is said to be based on Bollywood and how a starlet is exploited in the industry. For the lead role, Benegal wanted a glamorous face who would also be a good performer and hence he opted for Bipasha Basu.


Further we hear that Shyam has already met up with Bipasha to discuss the role and she immediately signed the film. While for the rest of the cast, Benegal is on the lookout for two more lead actors and is in talks with a producer to collaborate on the film, which is scheduled to hit the floors in October.