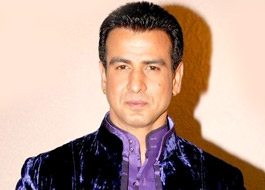 The 'rave'-buster cop Vishwas Nangare-Patil has found a friend and ally in actor Ronit Roy. Ronit who won luminous laurels for playing the bullying father in Udaan, is now all set to play hard hitting agile cop in Sanjay Gupta's Shootout At Wadala. Interestingly, though Ronit plays real-life 'encounter' cop Raja Tambat, he has decided to model his character on cop Vishwas Nangre-Patil instead.
Nangre-Patil, an IP officer from the Maharashtra cadre is a local super-hero known to jump into dangerous situations without fear of the outcome.
Says Ronit, "After researching on Raja Tambat, I found that his body-language and spoken language didn't fit into my interpretation of the character. So I've decided to model my part of Raja Tambat on another cop that I know Vishwas Nangre-Patil. Vishwasji and I are on the same wave-length."
Interestingly, most of Ronit's cop scenes would be with Anil Kapoor who plays another real-life cop in Sanjay Gupta's film. Ronit and Anil go back a long way.
Says Ronit, "I know him from the time I used stay in Subhash Ghai Saab's place. Anil Bhaiyya was a regular visitor there, and a major source of inspiration. I'd frequently dreamt of working with him one day. And now I am! I am now waiting for a decent time to interact with Anil Bhaiyya over my role."