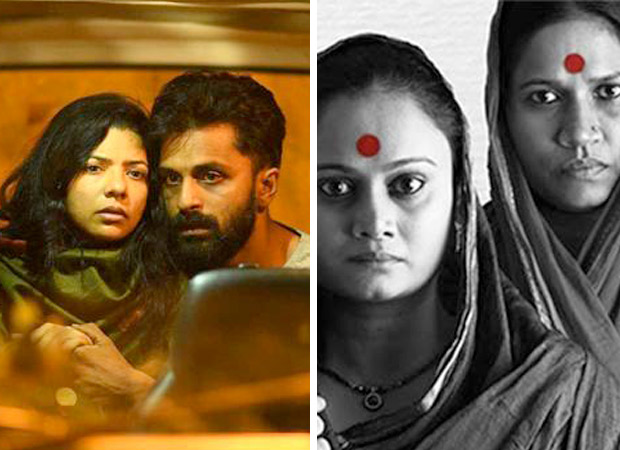 India's biggest and Asia's oldest film festival, the International Film Festival of India (IFFi) gets into its 48th year in Goa from next week. While the festival promises to celebrate some of the best films in India and across the globe, it has been a subject of heated discussion ever since two films Ravi Jadhav's Nude and Sanal Kumar Sasidharan's Sexy Durga were not selected to be part of the Indian Panorama segment at IFFI 2017. According to official sources, Nude was not eligible as an official entry as the film was technically incomplete. Sexy Durga, on the other hand was found to be culturally and religiously sensitive. The film also faced issues at MAMI, where the Ministry of Information and Broadcasting had received several grievances.
IFFI Steering Committee Member, Vani Tripathi Tikoo spoke in defence of the unanimous decision as she stated, "All the films that are being screened at IFFI go through the Ministry. Approval has to be taken from the Ministry just like other festivals like MAMI and the Trivandrum Film Festival. The government has not done anything out of bounds. Nude came with a rider from the jury to the I&B Ministry and this rider was exercised as it was an incomplete film and an incomplete film cannot go into the public exhibition space for a festival. As far as Sexy Durga is concerned, it did not comply with the norms of the Censor Board of the CBFC and also faced issues with approval at MAMI. How can the Ministry be hypocritical and disapprove the screening of a film at one festival and screen it at its own festival? IFFI is a government festival and we have to respect the fact that the government has to be sensitive and look at the larger picture, as far as the exhibition of content and reaction level is concerned."
While filmmaker Sujoy Ghosh, Gyan Correa and writer Apurva Asrani decided to quit the jury, sources connected to the festival feel apparently the controversy is needlessly being done to malign IFFI. Buzz is that the government and the I&B ministry is currently under pressure to accept the entries of Nude and Sexy Durga. Questions an I&B official, "There was no way Sexy Durga could have been screened at IFFI. The jury was set up in August 30. Sexy Durga got a CBFC certificate in September after cuss words were deleted and it was renamed as S Durga. After that, it was not legally possible for any other version to be screened at IFFI as it is a fully-funded government festival. Sujoy Ghosh must have been aware of this so why did he push for Sexy Durga?"
Addressing the issue of Ghosh, Correa and Asrani's dropout from the jury, Vani says, "I want to ask Mr Sujoy Ghosh that if he had such a big issue, then why he is sitting outside the country emailing his resignation to the media? Why didn't he pick up the phone and talk to the Ministry? I have been part of the Steering Committee for over the last four years and I can say this with confidence that the independence and the democracy of the festival have never got and will never get compromised.  At the end of the day it's very simple - the government has used its discretion and its absolute power to do so. This festival is about creating a dialogue between the film industry and the Government. For three years, we have fought to bring uncensored films to this festival. Eminent filmmakers are associated with it but an attempt is being made to create cracks in the process."
Filmmaker and IFFI Jury member, Rahul Rawail says, "I can only tell you facts which I am in the know of and which are true facts. S Durga and Nude were two of the 153 films which were entered for the Panorama. The jury had to select 20 films to be screened there, excluding two standby films in case some problem arose – so 22 films in all. Accordingly we saw all the films, including S Durga and Nude. Unfortunately Nude, was not a complete film as the post-production is still left. It was a completely incomplete film. Regulations say that incomplete films should be rejected by the jury and any film admitted has to be a complete film. Nude is a very good film so somewhere one tried to see that one could get it through."
Why did the jury allow Nude to be passed when the members, including Sujoy Ghosh, Gyan Correa and writer Apurva Asrani knew it was an incomplete film? Rawail says, "Ma'am, a lot of things happen but I don't want to go inside of what happens inside the jury because that's personal and confidential so I would like to leave it that way."
Talking about the other film which was dropped, Sexy Durga, Rawail says, "I am not aware about the reason why it was dropped but the Government of India has the right to reject or accept any film in a festival. That is their prerogative. S Durga was called Sexy Durga and was to be shown at MAMI but it didn't have a censor certificate. In such cases, the Director of the film festival tries to get an exemption from the board of the I&B Ministry and they tried that for Sexy Durga at MAMI also but it was refused. Then the producer went to the Censor Board which made some cuts and changed the title from Sexy Durga to S Durga. The contention, I heard, was that after the title change and cuts, made it a different film from what was entered. Then MAMI accepted the censored version. We at IFFI were shown Sexy Durga and not the censored version."
Rahul Rawail adds, "I don't understand why this controversy started because what films the jury chose for the panorama, was never supposed to be leaked out to the people. Even we saw these films were finally approved when we read about them in the newspapers. There was no communication given to us on that, though I was informed that the opening film Nude was dropped. Also, since we had selected 20 films and we had two alternate films, when we dropped these two films, there would be two alternate films which were selected by us. At the end of the day, the 20 films selected for the panorama, have been selected by the jury only."
Talks about the resignations of three members of the jury at IFFI, Rawail says, "I have no idea why they have put in their resignations. There are tweets and messages coming to me asking me to resign too – saying if you have a spine you should also resign. I would like to say just one thing – I have always stood up for what is right and what is wrong. I told them it does not concern you what I do. I don't believe what they have done is within their purview of doing it. I must exercise my option in the manner I think fit."
BOLLYWOOD NEWS
Catch us for latest Bollywood News, New Bollywood Movies update, Box office collection, New Movies Release , Bollywood News Hindi, Entertainment News, Bollywood News Today & upcoming movies 2020 and stay updated with latest hindi movies only on Bollywood Hungama.