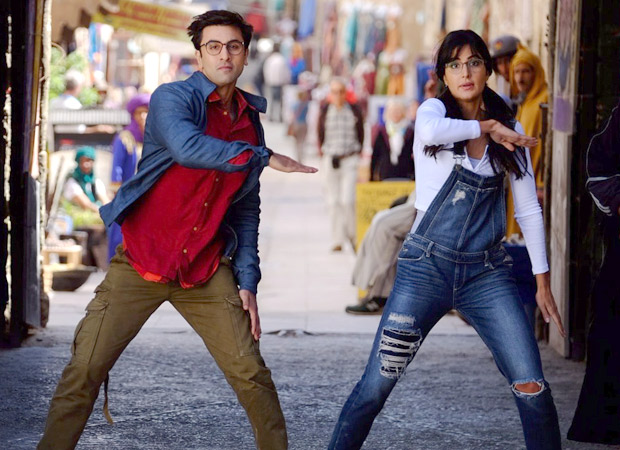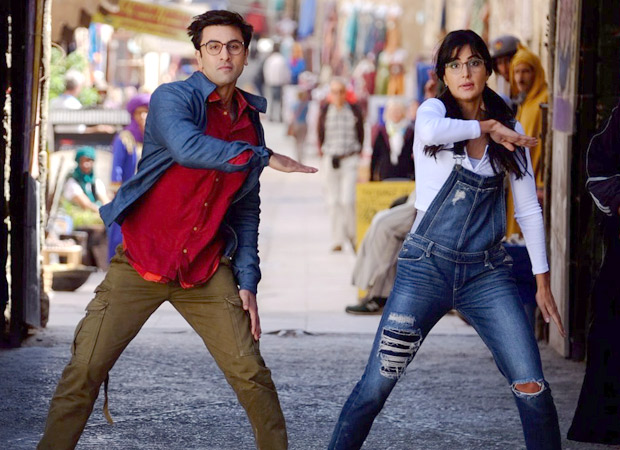 The Ranbir Kapoor – Katrina Kaif starrer Jagga Jasoos that is being directed by Anurag Basu has been gathering steam with images of the duo shooting for the film finding their way to the internet. Though the film is still a long way from release, we hear that the both Ranbir and Katrina did a photo shoot for the film's publicity material few weeks ago.
While doing a photo shoot for film publicity is common, it was one particular aspect of the said shoot that caught our attention. If sources are to be believed, then apparently Ranbir Kapoor has done a shoot with Katrina Kaif that features him shirtless, a la Salman Khan, with Katrina trying to cover him up. Commenting on the same, a source close to the film informs us that, though the images from the said photo shoot have not been used yet, the whole concept of Katrina trying to cover up Ranbir's bare chest appears cute. However, since we are yet to get our hands on the image, we guess we will stick to these claims for now.
As for the film, Jagga Jasoos that is being produced by Walt Disney Pictures and Picture Shuru Productions, Ranbir Kapoor and Anurag Basu's production house, is slated for release on April 7, 2017.