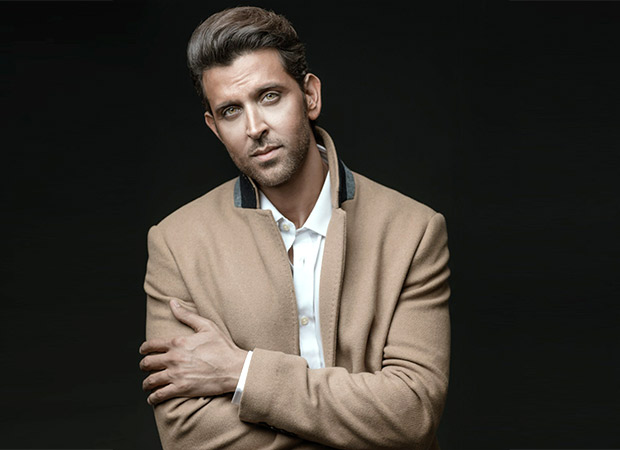 >
After having conquered Bollywood, the proverbial 'Greek God' Hrithik Roshan is now all set to step into the Marathi film industry with the ace fashion designer's Vikram Phadnis' debut film Hrudayantar. Readers may recall that we had brought some really cool details about the same in the past.
Recently, Hrithik Roshan took to the social media and tweeted the release date of the emotional drama titled Hrudayantar as 9 June, 2017. He tweeted stating, "So happy 2 announce release date of #Hrudayantar a film dat I'm happy 2b a part of! Directed by my friend @vikramphadnis1 @hrudayantarfilm." Speaking about the film, its producer Purvesh Sarnaik said, "Hrudayantar talks about family and relationships and is close to my heart. We enjoyed the process of making the film and the post production is underway. Many people have called me to say that they are eagerly waiting for the film's release." In the same breath, the film's director Vikram Phadnis said, "I am very excited. I was working on the film since past 3 years and finally my story is reaching to the audience in theatres on 9th June. I am excited and anxious."
Produced by Vikram Phadnis Productions, Young Berry Entertainment and directed by Vikram Phadnis, Hrudayantar also stars Mukta Barve, Sonali Khare and Subodh Bhave.
BOLLYWOOD NEWS