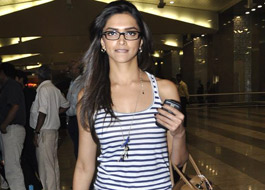 Hers is a smile that has the capacity to launch a zillion ships at the same time and considering the fact that she has just finished launching the thousandth one she certainly has miles to go. We are indeed talking about
Deepika Padukone
, the girl from the bubblegum generation with the electrifying smile.
After having endorsed many products like Sony Cybershot etc…, the lissome lass has now been chosen as the brand ambassador for Nescafe, the world's popular coffee brand. Word has it that it was her effervescence personality that got her the deal. As they say, drinking coffee will never be the same again! Talks are also hot about her signing on the dotted lines to be the brand ambassador for a leading perfume giant.
We already are 'smelling' success… what say Deepika!