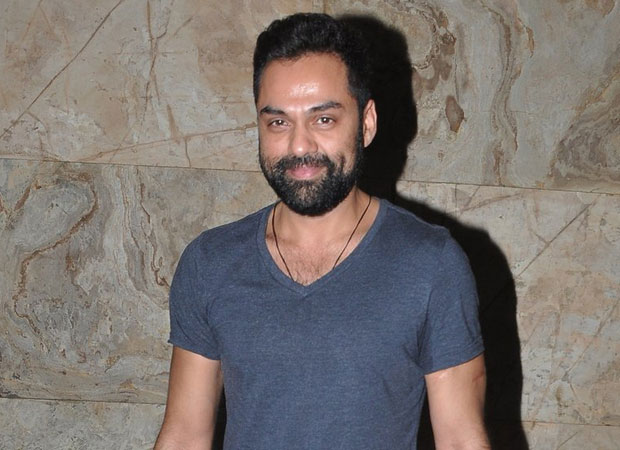 Even though the suave actor Abhay Deol may not have a lengthy repertoire of Bollywood films, he has always been praised in almost all the films he has done so far. Even in real life, his 'track record' has been absolutely clean. Even though he may not shout from the rooftops to make his voice heard, he has always made his opinions matter. Readers may recall that a couple of years ago, Abhay Deol took to the social media and slammed many of the 'fairness' cream brands, by stating that believes they 'stoke an inferiority complex' amongst Indians.
Breaking: Abhay Deol slams Bollywood stars and the fairness cream brands they endorse
This time round, Abhay Deol continues slamming the Bollywood stars and the fairness cream brands they endorsed. He took to the social media and unleashed his heartfelt feelings about his take on the fairness creams vis a vis the Bollywood celebs who get paid in millions to endorse such products.
Abhay Deol started off saying "There's a lot more of these campaigns that are blatantly, and sometimes subtly, selling you the idea that whiter skin is better than darker skin. No one at the top of their game in any field is going to tell you that it is demeaning, false, and racist. You have to see that for yourself. You have to stop buying into the idea that a particular shade is better than others. Unfortunately if you look at matrimonial ads you will see how entrenched in our psyche this belief is. We even use the word 'dusk' to describe the colour of someone's skin! While an individual may not be able to change this attitude in his/her community, he/she can at least start with the family."
He, then, posted actress Nandita Das' ad that stated, "Stay Unfair. Stay Beautiful". Abhay Deol, then, shifted to Shah Rukh Khan and the fairness cream's ad that he endorses. Abhay Deol stated, "And the King Khan himself asking you- (Translated) - "Being a man why are you are still using a women's FAIRNESS cream!?"He's clearly trying to make you a man, becoming whiter in the process is just a side effect." This was followed by Abhay Deol's take on L'Oreal's ad that featured Sonam Kapoor. He stated, "Um...this one's kinda hard to defend as it does say on the side of the packaging- "Indian women agree, skin looks visibly fairer: 88%". But L'Oreal is an international brand; do they show the same racism around the world that they are clearly showing here in India?"
Not the one to stop at that, Abhay Deol criticised 'Fair and lovely', which is touted to be largest selling fairness cream in the world. Abhay Deol, who posted the brand's ad that featured its latest brand ambassador Sidharth Malhotra, pointed out that, "If you look carefully he has some black dust on his forehead. It's only because he will be washing that off is the cream called "Fair and lovely". Even though Abhay Deol may not have been paired opposite Deepika Padukone in any of the films, he took a dig at 'Garnier Fair Miracle 2 IN 1' fairness cream, a brand that she endorsed. Abhay Deol tweeted, "It says "2-IN-1 FAIRNESS cream". If you notice her eyes are also lighter than they are in real life. So '2-in-1' must be you can put it in your eyes to change their colour. It's not so much a 'FAIRNESS' cream as it is a coloured lens for the eyes. And who wouldn't want grey eyes eh? It's the colour of Delhi in the winter. What a patriotic cream!"
Next in row was Shahid Kapoor and the fairness brand that he had endorsed previously i.e. 'Vaseline fairness cream'. Abhay Deol captioned the same as "His face is dark on the right only because that part of the paper was left exposed to the sun. They are clearly not trying to show a dark shade going on to light. Shame on you to think our celebs would be so irresponsible, there's a good explanation for everything!"
Those in the know may remember even Vidya Balan endorsing 'Dabur U-Veda', which happened to be a range of fairness products from the house of 'Dabur'. Abhay Deol captioned this one as "This one asks the question "How true is your FAIRNESS?" And further asks if you just have an "outer WHITE layer" or is your "radiant FAIRNESS from within?" It even has the words 'Veda' in the packaging and that goes to prove we are originally WHITE from within. Know your history folks!"
Abhay Deol's rant against the fairness creams continued with 'Pond's White Beauty', which had the gorgeous Ileana D'Cruz as its brand ambassador. Abhay Deol captioned the adjoining ad as "The reason the tube reads "WHITE BEAUTY" is because the photoshopping on her skin has made her look white and she's clearly a beauty. No demeaning of dark skin here either."
Next in line was the hunky John Abraham, who happens to be the brand ambassador of 'Garnier Men', yet another product which promises fairness in the form of a facewash. Abhay Deol captioned the adjoining ad as "WE ARE NOT A RACIST COUNTRY! I will prove it to you. In the pic below John holds a card with shades from white to dark. Hey! You can see the promise of darker skin too if you read the card from left to right! He's not telling you to go from right to left! Duh! Even if the writing on the tube reads "Intensive FAIRNESS moisturiser". It just means its 'FAIR' to all who use it"
Lastly, he posted an article from a leading newspaper which spoke about 'Actors who refused moolah to fight racism'. The stars who reportedly turned down lucrative offers to endorse fairness creams included the likes of Kangna Ranaut, Ranbir Kapoor, model-turned-actor Upen Patel and Swara Bhaskar, to name a few.
Do share your views on whether you agree with Abhay Deol's take on the fairness creams or not. Let's be 'fair' in this case at least. Post your comments below:











BOLLYWOOD NEWS - LIVE UPDATES
Catch us for latest Bollywood News, New Bollywood Movies update, Box office collection, New Movies Release , Bollywood News Hindi, Entertainment News, Bollywood Live News Today & upcoming movies 2022 and stay updated with latest hindi movies only on Bollywood Hungama.