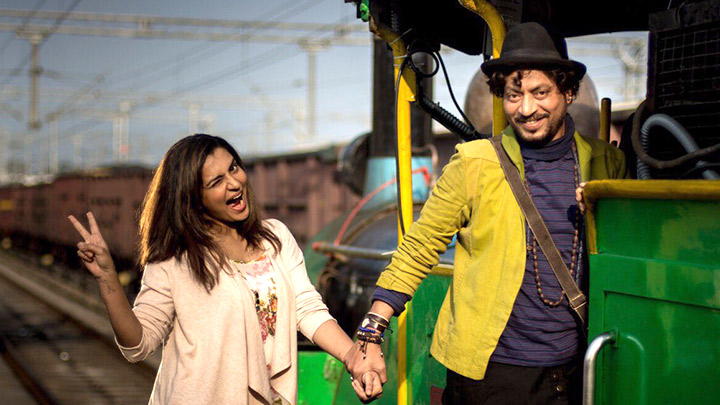 EXPECTATIONS
One wonders why the entire soundtrack of so many flicks is not being released till as far as the theatrical release of the film. Same has happened with Qarib Qarib Singlle as well where a few songs were released at regular frequency but one had to wait till the film's arrival in theatres before the entire soundtrack was out. Really, that becomes too late in the day for the songs to gain popularity!
MUSIC
Composer Vishal Mishra and lyricist Raj Shekhar come together for 'Khatam Kahani', a rollicking 'sufi' number that makes a good impression in the very first hearing. With a good hook to it, this one moves at a fast pace and has a rustic touch to it that makes one relate to mood and flavour of the film. Sultana Nooran, Jyoti Nooran and Vishal Mishra sing in tandem to ensure that the song fits in well into the narrative too.
Rochak Kohli pairs up with lyricist Hussain Haidry for a couple of songs and the first to arrive is 'Tu Chale Toh'. Belonging to the pop genre, this one has a soft feel to it and is the kind that could well be played amongst a bunch of youngsters on a bonfire night. A sweet sounding number with an easy feel to it, 'Tu Chale Toh' is a romantic number rendered by Papon that would be picked up by those who like their music to be soft.
The composer-lyricist 'jodi' make something altogether different with 'Tanha Begum', a fusion classical track that has a funky feel to it and could well bring a smile on your face. Unconventional to the core, this one is about a single woman who is happy to call herself 'Tanha Begum'. With a mix of Hindi and English lyrics, this one has Antara Mitra and Neeti Mohan taking the lead with Rochak Kohli chipping in.
Atif Aslam is roped in by Vishal Mishra and Raj Shekhar, and though one would have expected something remarkable to come out of it, surprisingly the song turns out to be just about ordinary. A sad song which stays on to be just about situational, 'Jaane De' isn't the kind that stays on with you for long and though it is easy on ears, there isn't much of a recall value.
The soundtrack concludes with 'Qarib Qarib Singlle Mashup' which is okay but doesn't serve much of a purpose since the songs preceding it aren't of chartbuster variety and hence the mash-up doesn't make you go wow either.
OVERALL
Largely situational.
OUR PICK(S)
'Khatam Kahaani', 'Tu Chale Toh'