Synopsis
Haryana is a story of 3 brothers.
Mahender is the oldest one who takes care of everything be it farming fields, transport business or the well-being of all his family members.
Jaibeer, the second brother who studies in Hisar university, near their village.
Jugnu the youngest one is tough to handle as he's...&nbspspoilt with love, comforts and desires of a regular 20-year-old boy.
All 3 brothers in the movie fall in love through which the story unfolds Naive but pure, witness this hysterical tale from Haryana.
Read More
Bollywood Hungama News Network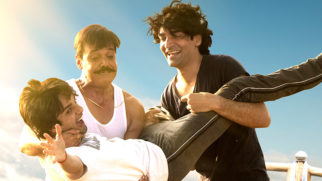 Bollywood Hungama News Network