Amavas Review {3.0/5} & Review Rating
EXPECTATIONS
When it comes to a horror affair, good music always helps in aiding awareness around it. Moreover, the director here is Bhushan Patel and his Ragini MMS 2 had chartbuster music. One expects at least a functionally good score in Amavas which has multiple composers and lyricists coming together.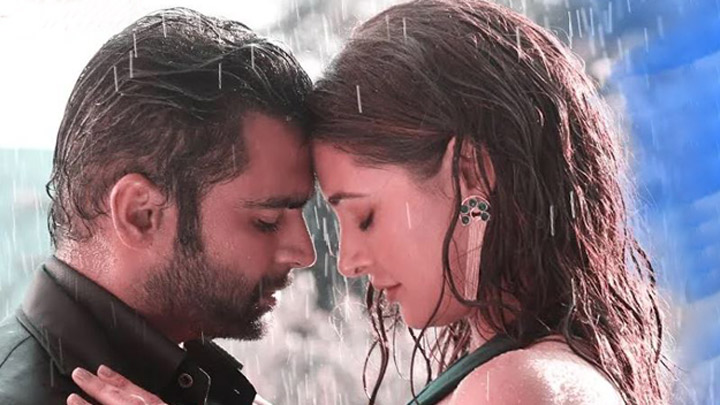 MUSIC
It's the sound of guitar that kick-starts the proceedings for 'Jab Se Mera Dil'. This is indeed a good team at play as Armaan Malik and Palak Muchhal come together behind the mike and are very effective as singers. The song also has composers Sanjeev-Darshan coming back after a hiatus and with Sandeep Nath writing some simple lyrics for this romantic number, you are in for a good pleasant outing that has melody as the centre-stage.
Next to arrive is a dance number 'Finito' and this one has Jubin Nautiyal in a different avtar as he gets into a club outing. He is supported by Sukriti Kakar along with rapper Ikka and together they ensure that there is no dull moment in there. Composer Abhijit Vaghani puts together this track that has a Spanish base to it and also reminds one of Bombay Rockers' 'Rock Tha Party'. Kunaal Vermaa's lyrics are just the kind that go with songs belonging to this genre and hence stay functional.
It is back to melody with the sound of guitar being heard all over again in Sanjeev-Darshan and Sandeep Nath's 'Dhadkan'. Reminding of the kind of music that one typically hears in a Vikram Bhatt film, this one sees the coming together of Jubin Nautiyal and Palak Muchhal all over again. The pair doesn't disappoint as the song pretty much continues from where their earlier outing 'Jab Se Mera Dil' left and works well as a romantic outing.
The soundtrack concludes with Ankit Tiwari composed and sung 'Bheege Bheege' where he is joined by Sunidhi Chauhan. This one is just the kind of song that one expects when a romantic mood is setting in a horror outing. In fact newcomer Anurag Bhomia spins his lyrics too around the same lines as it leads to a seductive outing. While the start of the song is fine, it is the hook piece with Ankit on the forefront that brings in a different dimension to 'Bheege Bheege'.
OVERALL
Music of Amavas delivers as expected and in fact manages to go a bit beyond being just functional. Play this one on loop and you would end up adding this to your playlist.
OUR PICK(S)
'Jab Se Mera Dil', 'Dhadkan', 'Bheege Bheege'