On February 26, Shah Rukh Khan surprised his millions of fans with his Instagram post. It was a picture from his much loved film, Kabhi Haan Kabhi Naa (1994) and was uploaded a day after the film's 29th anniversary. The superstar has done many memorable films but has rarely or probably never posted about any of his past films on social media. Hence, this recent upload was a significant one. And it's hardly surprising as Shah Rukh Khan, at multiple points, has expressed that Kabhi Haan Kabhi Naa is a film which is close to his heart.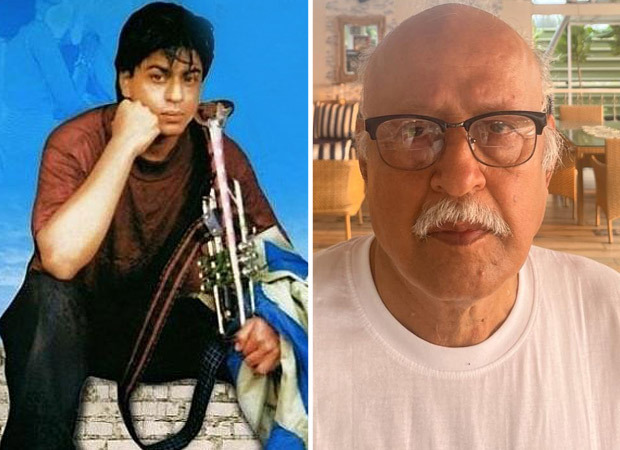 29 Years of Kabhi Haan Kabhi Naa EXCLUSIVE: "The first cut was of 5 ½ hours; It simply showed Sunil (Shah Rukh Khan) walking away. The writer and director justified it by saying that the ending should be ambiguous" – Vikram Mehrotra
Bollywood Hungama exclusively spoke to Vikram Mehrotra, Kabhi Haan Kabhi Naa's producer about this post, the experience of producing the film and a lot more.
Were you pleasantly surprised with Shah Rukh Khan's post on Kabhi Haan Kabhi Naa?
Not really as I knew that he's quite fond of the film.
How did you get the idea to make this film?
Director Kundan Shah and I knew each other well from FTII (Film and Television Institute of India), though we both did different courses. One day, he met me at Chandan cinema. He had a cigarette and wanted me to light it. While smoking, he told me about a subject for a film. It was a two-line idea that despite all the failures in life, life goes on. I asked, 'How would you present this thought?'. He replied, 'I'll do it through a love story'. I asked him when he'll give a complete narration. He asked for some time. I insisted to have a deadline. We decided on having a deadline of one month. After a month, on a designated day and time, he came up with the entire idea. I liked it and we decided to go for it. Then the dialogue writer, cinematographer etc all came on board.
Was Shah Rukh Khan the original choice?
Oh yes. We both decided on him. There was no other choice. A couple of people did suggest a few more names but for Kundan and me, it wasn't convincing.
Then we decided on a budget. Initially, we knew that we won't be able to have a large investment. But we had the entire money with us before we went on floors.
We exclusively spoke to Deepak Tijori, Suchitra Krishnamoorthi, Sutapa Sikdar (late Irrfan Khan's wife who designed the clothes) last year about Kabhi Haan Kabhi Naa and they all spoke about the fact that the film was shot on a very tight budget…
That's right. We had 38 actors who were stars in their own right like Goga Kapoor, Deepak Tijori, Naseeruddin Shah etc. They were all friends. That's why they came on board.
As per the trivia on the internet, three different endings were suggested by the writer and director. Is it true?
It was not suggested. We had shot extensively. The first cut was of 5 ½ hours. Everyone saw the film and realized that the end did not gel. It simply showed Sunil (Shah Rukh Khan) walking away. The writer and director justified it saying that the ending should be ambiguous. We all said that aisa nahin hota hai. Sunil should either get the girl or not get the girl. However, the writer and director were like, 'Aisa hi hota hai zindagi mein. Hamare saath hua hai'! I replied, 'I get that but film mein aisa nahin chalega'.
The whole unit voted. Majrooh Sultanpuri saab backed me, as did the others in the cast and crew. Majrooh saab reasoned, 'There should be a definite ending. As a director, he's not telling you to do or not do something. You have a choice. But there should be an end to the story'. For the next 15 days, we debated. Finally, director Kundan Shah came up with the ending that made it to the film. We shot for it for a day and got Juhi Chawla on board.
Basically, Kabhi Haan Kabhi Naa is the story of a loser. He's not good at studies and is good-for-nothing. So, he also loses the girl. And as per our original idea, life has to go on for him.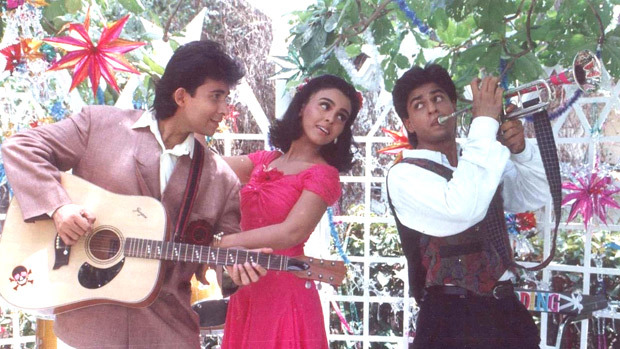 Deepak Tijori says that even today, he gets abused as Shah Rukh Khan lost out to the girl to him. I guess for that time, it was a very unconventional thought…
That's why it stood out! (smiles)
As per IMDb, Kundan Shah and Shah Rukh Khan wanted Sunil to be plump, wear thick glasses and have buck teeth. But the plan was dropped for commercial reasons. Is this true?
No. It was just a passing thought. Basically, Kundan wanted Shah Rukh to look like him!
Kabhi Haan Kabhi Naa took a while to release…
Yes. We didn't have a buyer. I was not ready to release the film myself. The day we got the Filmfare Award – Best Film (Critics) and Best Actor (Critics) for Shah Rukh Khan – then we didn't have to look back.
As per the information online, Shah Rukh had released the in Bombay territory along with Vijay Galani and Venus?
Yes. Shah Rukh got them together. Both shelled out the money. He didn't have to do so. He lent his name.
A fascinating trivia was that Shah Rukh Khan started a new trend with the film. He sold the tickets for the film at Mumbai's Gaiety cinema…
Yes, he sat at the ticket window. It was one of those fun things we did.
After Kabhi Haan Kabhi Naa, you made a Marathi film, Saubhagya Kankshini (2001). Did you make any other films?
Apart from Saubhagya Kankshini, I made one more Marathi film, Hach Sunbaicha Bhau (1992). I also made a TV serial and recently, I produced a Bhojpuri film, Bhai Bhai Ke Pyaar (2021).
Do you have any plans to return to Hindi cinema?
No, as the investments are now too huge. Also, I don't want to work for anybody. I want to work with and for myself only. When you have such large budgets and you don't have any money in your pocket, you end up taking orders which is not the way I am made. I have skills, which are not saleable.
Are you still in touch with Shah Rukh Khan, Deepak Tijori and Suchitra Krishnamoorthi?
We don't socially meet each other but whenever we see each other, we acknowledge and we don't have bad words for each other. They are all in their space while I am busy with mine.
In a Bollywood Hungama exclusive interview last year, Suchitra Krishnamoorthi joked that if a remake of Kabhi Haan Kabhi Naa is made, she'd like her daughter Kaveri to play Anna while Shah Rukh Khan's son Aryan should essay the role of Sunil! Would you be interested to have a remake of the film?
No. Ek baar film banayi, bahut ho gaya!
An interview about Kabhi Haan Kabhi Naa cannot be complete without mentioning the songs. The album is fantastic and much loved…
The songs of the film did well and continue to do well. The music rights have travelled from Royal Music to Time to finally Sony. I am being told that it's still doing well.
Do you have the rights to the film?
No, as I sold them to Shah Rukh Khan's company Red Chillies Entertainment.
BOLLYWOOD NEWS - LIVE UPDATES
Catch us for latest Bollywood News, New Bollywood Movies update, Box office collection, New Movies Release , Bollywood News Hindi, Entertainment News, Bollywood Live News Today & Upcoming Movies 2023 and stay updated with latest hindi movies only on Bollywood Hungama.