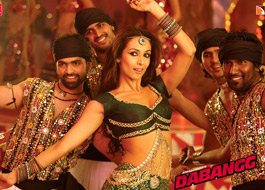 One man's food is another man's poison. This saying couldn't be further from truth in case of the hit song 'Munni Badnaam'. Life cannot get more ironic than this, as on one hand, the makers of Dabangg are rejoicing the stupendous success of the track, while on the other, they are 'facing the music', courtesy Emami, the makers of 'Zandu Balm'.


Emami has slapped a legal notice to Arbaaz Khan Productions Private Limited for using their brand's name 'Zandu Balm' in the song 'Munni Badnaam' from the film Dabangg. The company claims that the brand name 'Zandu Balm' was used in the song without their consent.


Emami has asked now asked the producers to either withdraw the song or delete the brand name from it. Response from Dabangg's producers on this case is awaited.