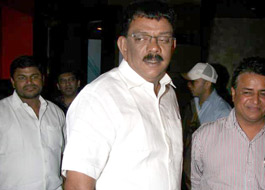 Priyadarshan is one director who has the highest success rate in Bollywood currently. He has tried his hands in almost all genres of films and come out as a winner.

It is this same man, who has now signed a three-film deal with Percept Picture Company (PPC). As a part of the deal, the prolific filmmaker will be now directing 3 films namely AIDS, Grrr (horror movie) and a sequel to the laugh riot Malamaal Weekly, story and screenplay of which are ready for the film, while the production schedule is to be finalized soon. As far as Grrr is concerned, insiders say that it's an out and out action packed thriller about a beastly ghost in the jungle. It pounces on its prey from the darkness… a blur of orange and black. No one has seen it and whoever did… has never came back to tell the tale.

All in all, it simply means its jingle all the way for both, the viewers as well as Priyadarshan himself!