Prakash Electronics Movie
Synopsis
Falling for a girl who resides in the neighbourhood, Prakash imagines a bright future with the love of his life but his dream turns into a nightmare as reality comes crashing down on him.
Prakash, the owner of the electric shop, Prakash Electronics is a hard-working man with a mundane life....&nbspWhen he meets his new neighbour Barkha, his fondness for her only grows with each passing day as the two become good friends. But Barkha remains unaware of is Prakash's unconfessed feelings of love. On the other hand, Prakash mistakes Barkha's friendly nature to be a reciprocation of her love and decides to soon propose to her. As he decides to go ahead with the proposal, he is in for a shock when Barkha rejects him stating that their relation was never beyond friendship.
But Prakash's woes don't end there. His manipulative brother-in-law has a new plot up his sleeve as he finds a rich girl for our electronic shop owner in the greed for dowry. Who will Prakash get married to, will he able to convince Barkha who is now a Bollywood star is what forms the rest of the story.
Read More
Bollywood Hungama News Network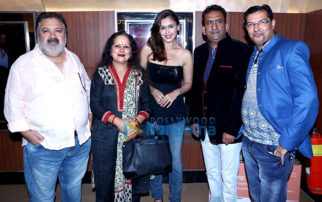 Bollywood Hungama News Network