Manish Malhotra, the couturier, costume stylist, entrepreneur, and revivalist, has redefined the Indian fashion space for over 3 decades, Known for his inimitable aesthetics and versatile sense of styling, his presence on the show would help establish a strong relationship between fashion and social media while enhancing its relevance amongst the youth. He is also one of the judges for the upcoming edition of Myntra Fashion Superstar where they are set to find India's first-ever fashion influencer and bold fashion creator.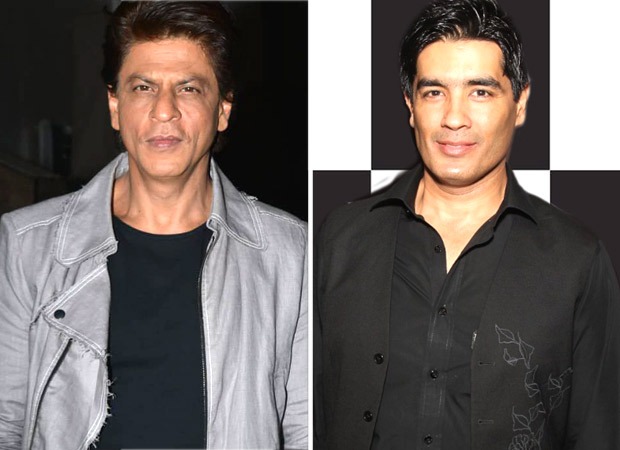 Manish Malhotra spoke to Bollywood Hungama about his 30 years in the fashion industry, working with so many celebrities, creating diverse looks, and how life has been in quarantine for him amid the COVID-19 pandemic.
Here are some snippets from the interview:
How has been quarantine time for you, Manish?
When it started in March, it started with a lot of uncertainty thinking what will happen, how things will work out, your stores are shut, your salary, and your people and there was so much. But, when I look back at those four months that I was in quarantine, I was the first designer to open stores when it was officially allowed, in Delhi and Mumbai, I was the first designer to open the stores. After 30 years of crazy working, almost 20 hours a day, that pause gave me time to look back, to introspect your life, your busy and hectic life of 30 years. I spent a lot of quality time with my mother. I lost my dad last year in November so it was just me and my mother in house. I think I could time it myself, to look at my work, to introspect, to look what is it that I want to do, how much do I really want to do, do I really need so much.
What kind of fashion are we having at this moment?
I think that fashion today is beyond the trend. Fashion is so much more – it's gender fluid, there's a huge amount of acceptance that has come in. You can wear sneakers with a lehenga, you can wear a skirt with a blazer. It's a very free form of expression and it's not restricted to clothes and it is so much. For me, it has always been style above trend.
Sushmita Sen, the stunning beauty, has come on board as a co-judge. What has been the experience like working with her? Any memories from the past?
I know Sushmita from her first film Dastak and styled her in her first film. But, of course, we had the best style for her in Main Hoon Na and that is also something she will always be remembered for. It was so much fun working with her. She connects easily, has a wide life experience, and she is somebody who says it all. She doesn't hold back. The experience was fun, we would tease each other and we would laugh.
25 Years of DDLJ, some of the most iconic looks to remember. What has been your memory when it comes to the film?
Some things become a classic right? Time makes them classic as you look at Mughal-e-Azam, phenomenal films like Guide, Guru Dutt or Raj Kapoor, Dev Anand or Yash Chopra's films.  Like Sholay, there are films that have a connection. Dilwale Dulhania Le Jayenge connects with you because Dilwale was a film of a changing time where the young girl wants to see life, her conservative father allows her to go and see that and eventually allows her to go and fulfill her dream. I think the young mind that wants to go and fulfill the dream still is there and every young mind wants to do that. I think it touched a topic that is so relevant today and everyone likes it. I think that is the film's specialty and makes it timeless.
There's so much pressure for designers to come out with their greatest collection season after season. What advice would you give to young designers just starting out and hoping to make it in the industry?
There's nothing that you have to. There is a good chance that has come is that there is nothing that you have to do anymore. Your have has become what you want to do. That change is more relaxing and beautiful and no pressure. The inspiration is all around us. Sometimes you are inspired, sometimes you are not, one day is a creative day, one day is not. But, the fact that you love what you are doing and you keep going back to it, you know you will make mistakes, some hits some flops, a miss and non-miss, it's just always there. I am a workaholic, I love to work. But, yes, that pause has made me look at things from a different perspective and I have tremendous regard that I didn't have it earlier for the pause. Now, I miss it at times.
If you could go back and tell yourself one thing before beginning your career what would it be? 
I had a passion for films and clothes. I painted and sketched, I watched every single film. I jumped into it, I didn't study. I was not good at my studies. The only thing that I look back and sometimes I feel, maybe I should have studied because it took a lot of time, I had to make mistakes to understand, to learn. That's why I encourage education. Today, when I look back, maybe what I have achieved in 30 years, I could have achieved in 20 years with education. I learnt on the job, made a lot of mistakes, saw many ups and downs, struggled a lot but constantly worked hard. So, it covered up and made up for all the mistakes. If you ask me what would I look back and advice is that knowledge is so important especially in today's time. I would just tell him to study with full heart, think, learn because that is going to come in so handy in the future.
What was the biggest rookie mistake you made when just starting out? 
There are so many. Sometimes I feel like I am running. I run and now after the lockdown, I am like 'you know I don't have to run so much. Calm down'. I think I wish wasn't such a runner.
Minimalism or Maximalism?
I am a more maximalist person than a minimalist but I think a combination of both is interesting. That's the new me.
What are three must-haves in your wardrobe?
I think a good shirt that fits you well, a good pair of pants/jeans and a good perfume, and since I am a shoe fanatic so a good pair of shoes.
Who is a celeb who is always dressed to perfection?
There are so many – Amitabh Bachchan, Shah Rukh Khan, Ranbir Kapoor, Ranveer Singh is eclectic and interesting and all the young girls Alia Bhatt, Deepika Padukone, Kareena Kapoor Khan. It's a never-ending list.
What is your favorite piece that you've gotten as a gift?
So many – perfumes and shawls. There was a whole phase where I was wearing shawls because I had become fat and I wanted to cover it up with a look. The biggest gift is the life that your parents give you.
What is the most comfortable item?
Sportswear.
What do you shop for the most?
Shoes and perfumes. I love fragrances.
Something you love but everyone else hates?
Early morning. I love waking up at 4:30 am or 5 am.
Something that you're excited to wear always?
Indian clothes.
If you had to pick three films from your career and the way you styled the celebs, what would those films be?
Rangeela, Kabhi Khushi Kabhie Gham, and in the third slot there are a lot but I would definitely say these two films. Shah Rukh Khan looks phenomenal in every film.
BOLLYWOOD NEWS
Catch us for latest Bollywood News, New Bollywood Movies update, Box office collection, New Movies Release , Bollywood News Hindi, Entertainment News, Bollywood News Today & upcoming movies 2020 and stay updated with latest hindi movies only on Bollywood Hungama.