In a crowded space of Korean music, every year you come across new musicians trying to leave a mark with their artistry. This year, more artists have taken the plunge to unveil music and one of them is multi-hyphenate NIve. Known primarily for his emotional and sentimental sound in his music and vocals, the musician has challenged himself with a rougher approach to both, laying down the foundation for a new sonic identity and ensuring that he presents a record that is resonating.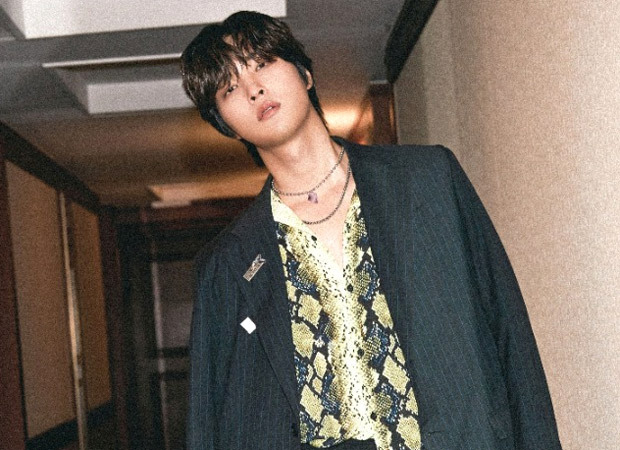 After releasing his debut international single 'Getaway' in 2018, NIve received much global attention spurring his Korean debut with 'Like a Fool' featuring R&B singer-songwriter Sam Kim in 2020. NIve capped off 2020 with the smooth and emotional single '2easy', which featured Korean R&B star Heize and marked the beginning of NIve's full-fledged Korean promotional activities. In addition, NIve marked his debut as a producer and songwriter after composing 'Beautiful Goodbye' for EXO member Chen's solo debut. NIve also has producing and songwriting credits with some of K-Pop's brightest stars, including NCT U, Super Junior, SF9, CRAVITY, BTS' V, and more.
After a long 7 months since his last single '2easy' feat. Heize in November 2020, NIve is determined to navigate through turbulent times through his debut EP Broken Kaleidoscope and build a soundscape that presents his story. "With this album, I really want people to listen to this album. This album is for people who are feeling things, but not sure if it's only them who are feeling it or if others are feeling the same thing. This is the album that talks about 'Hey, you're not alone!' Some people are feeling similar things'," NIve tells Bollywood Hungama.
Befitting of his title as a rising artist and producer, NIve plays with multiple genres in the album including UK hybrid pop-rock, pop-rock, and adds a human element to the storytelling. The raw emotions of the EP bring a sense of relatability.
Post the release of the album, NIve sits down with Bollywood Hungama on a beautiful afternoon to talk about it. Dressed in casuals and zooming from his office in South Korea, a happy NIve discusses at length about his EP, what made him pour his heart into it, how he battled some of the most challenging moments in life and how writing music has been his biggest escape.
Congratulations on Broken Kaleidoscope. What's the response like from the fans? 
Well, thank you first. So far, I'm getting a lot of like, support, and love from all the fans, who was the video they think is very different from what I've been doing. But then they liked it, which I was kind of like scared for, like, scared and worried about if my friends were going to be able to kind of get used to my new image, and the style. But it seems like it's playing along pretty well. So I'd say things are going pretty fine.
There is this presumption that you make sentimental music. This debut EP Broken Kaleidoscope is a complete genre jump in that perspective. What was the process like to curate this album? 
As you mentioned, I think of my five tracks in the album. And each song except for track number one 'Escape', track number three, they share like all songs are different, like genre-wise and message-wise, but then they play along the top bar. But most important importantly, when I started working on this album, I didn't think about making an album so it was kind of intuitive. 'Escape' was the very first song that I wrote for this album, but when I was writing it, I wasn't thinking about the album. I was writing it just to express myself. So, we had no plan to work on the album. I had a lot going on in my mind and heart. I just had the feeling that I needed to express myself. I got like nine to 11 songs and then I selected a few that spoke about my heart the best. So that's how the song list for this album was selected because I was like I wanted the songs that express my heart at best. While I was working on this album, I kind of figured out that I was always talking about the big messages like the messages that heal people. But I thought to myself except for that, I haven't really shared what's going on with me at a certain point. So this album is really about me at a certain point in my life. So it's very kind of like an intuitive album.
What is the significance of this album title in your life right now? 
Well, the title for this album Broken Kaleidoscope actually, the concept of the idea started back in 2020, March, end of March.  I started a series to express myself; I kind of started writing diaries. I named it to be my Broken Kaleidoscope. From day-to-day, I have tried my best to keep up with my feeling since 2020 March, and I've been writing stuff that I wanted to hear daily. I've been uploading that stuff on Instagram stories. I wasn't going to continue with the idea. But then I got lots of messages via DMs, telling me that they can relate to what I was saying. Since then I felt kind of like some more responsibility. I felt responsible for not keeping up with expressing myself. So I kept going. When I wrote those five songs, and then my team and I decided 'Hey, we're going to put this into an album', we had to come up with the title right. Naturally, my team suggested and I thought too that we like the concept that I've been doing since 2020 – Broken Kaleidoscope to my broken kaleidoscope. So we were like 'Why don't we name our album Broken Kaleidoscope because these are the songs that really talked about myself.' So that's how the title came to be. I started the concept because I felt that it described me and expressed me in the best way, in my opinion. We felt that naming the album Broken Kaleidoscope will resonate with what I've been doing so far, which is expressing me to the fullest.
In the opening credits of the, 'I'm Alive' music video, you hold a gun to your head waiting to pull the trigger. The tagline reads "It was only after getting a taste of death that I could feel alive." The concluding credits end with you pulling the trigger but we never see if you did that or not. Cut to the last scene, you see a cake with 'I'm Alive' written on it. What was the idea behind the music video concept - do you reflect on your dark past and see a light and not pull the trigger? What does the storyline signify? 
Well, you pick the right point because, in the music video, I get the gun in my head, and then you guys can never tell if I pull the trigger on that, well, whether I pull the trigger or not, I wanted to give out the concept that it's the way I am trying to express liberation. What does it mean to be alive? What if, you are not able to embrace yourself, and live your daily life? I thought that, is it being alive? Is it like staying alive without embracing yourself? Can you really tell you're alive? I felt we need some kind of liberation. So the gun in the music video is just like one of the tools that indicate death. Apart from the gun, I run, I drive, I sing in the hotel, I can express a lot, right? Like my anger, or like stress, and all those gestures. The fact that there are emotions that we have to go through to carry on with our lives, and to stay, and truly be alive, I felt that we are dismissing all those negative thoughts and negative feelings on purpose because we think it's just not like good to feel in a certain way - in a negative way. While you're alive, it's inevitable for you to feel the uncertainty and chaotic feelings. I felt that you have to go through those emotions and then be able to embrace those for you to be alive and liberated. So I purposely made sure that you guys cannot tell if I pulled a trigger or not.
When do you feel alive?
Well, I mean, I can give you the cliche answer. I feel alive when I'm writing. And when I'm driving, recently, I got into the habit of driving. So you can tell from the music video that I did for I'm alive.
Your track 'Escape' has a hybrid rock vibe but the music video has a lot of angst and rage. What are, were or are you escaping from?
From myself. When I was working on the song '
Escape'
, I was in a position mentally that I felt like I couldn't feel anything whether it was positive or negative. I felt I was at my limit; feeling anything was just too much for me. I felt like I need to escape from myself thinking in this way. The only way for me to be able to pull that off was to write about it. So, to simply answer your question, I'm trying to escape from myself, my feelings.
Since you worked on many songs for the EP, how did you put together these five tracks that only showcase your singing skills but also shone a light on producing and writing skills as well?
For this album, especially when I was selecting songs, as I mentioned before, I was really just trying to select messages more so than the song itself. I can write a song about basically anything, but then, for me to make sure the album is the album I set out to make, I had to set a good theme. I was just doing my best to select songs that fit the bigger theme that I set. So while I was trying, and doing that, I think the songs just came to be. I felt that when I selected the songs, for example, when I selected 'Escape', I thought it's perfect for the beginning of the album because I started the idea with the feeling of escaping – the feeling like wanting to escape from myself. The second track, 'Maybe I Will Die' – it's really not about death itself. But then, felt that you really have to go through those kinds of thoughts in order for you to really learn and know about how precious it is for you to want to live. With 'I'm Alive'; I felt this song is perfect for this album because it talks about staying alive. I think this song has the most straightforward message out of all the songs on the album. 'Perfect Dancer' – I think one of them is the brightest song out of the album. I also talk about how I am preparing myself to treat the world with my own attitude because even if I'm imperfect, I will carry through. That is how I felt and 'Perfect Dancer' is a song that talked about it the best. Lastly, 'To My Dear Friend', is a song that punctuates this album. It really is a song that talks about the final thoughts of my agony, magnetized thoughts, and like the journey of my emotional elevator like an emotional rollercoaster, I think it's a song that really puts an end to all the emotions that I was feeling. The songs had stories, and I felt I can align those five songs and put them into a story, then I had confidence that people will be able to walk through my thought process with me.
When did you start working on this EP? Did the pandemic change the way you shaped it?
I think it was around mid-February that we decided that we were going to make this into an album. This year, mid-February, and I've been writing about those songs since I think, maybe last year, December. A lot was going on in my life. At that time, career-wise, my personal life, all my relationships, personal relationships, and everything just jumbled together and led me to kinda explode. I just felt like, I don't know if I can continue, and the only way again, for me was to write. So I guess, since then I just started writing to really literally survive spiritually, and mentally.
You mentioned you weren't in a good space, mentally. So, what helped you in terms of your mental health?
To write about it? I mean, what did I feel and I tried to keep up with my thoughts, and the only way for me to keep myself safe is to write about it, express it. I'm not best at cooking or dancing; so I think I'm better at music than most of the things that I can express myself. I picked music to be my tool to deliver and write about my thoughts. So that's how I kept my mind and spirit safe.
Is it difficult to pen your thoughts that are, basically, your diaries in a way? Now that it is out in the open, people are listening to your diary, does it get overwhelming? 
Oh, yeah! It's scary. It's a scary experience because you are emotionally getting naked and now it is out in the world. It's a diary, it is supposed to be your thoughts like written in the book. You don't normally share your diary with anyone unless it's your lover, but even if it's your lover, it's very rare for somebody to share their diary with anyone, even with their parents. For me, I'm literally doing it with the world. So it's a very scary experience. I don't know how people are gonna react to it. In some way, it's pretty liberating. But then, that feeling didn't really last for too long for me as the album release date got closer. I felt like 'Should I do this? I don't know if I can do this.' Like, I felt very scared.
While making this album, did you learn something about yourself? 
Yeah, I learned about myself, way more. I learned that I'm not perfect. I learned that I'm not that strong. While I was writing songs about this album, especially because I had to reveal my weakness, I felt like 'Wow, I had this side in me, and I was vulnerable.' I'm not as strong as I know, how I thought that I'd be. It's just, it was fascinating. But now I learned that I'm not perfect. So I write this album that's what I learned. After releasing this album, I also learned that I'm not alone. So that's also what I've been learning that you're not alone in this - it's like a journey.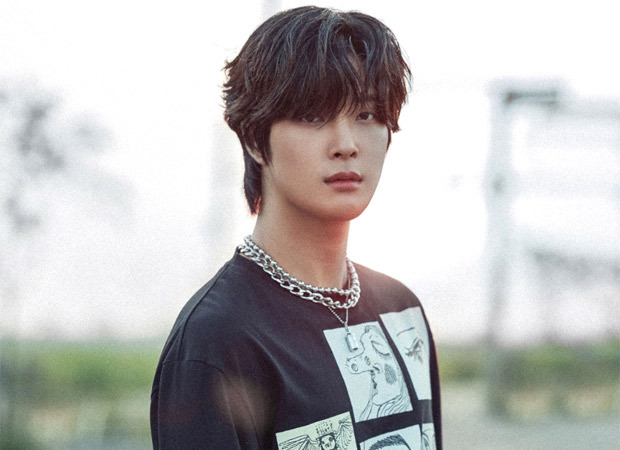 You grew up in many places, not just in South Korea. So who were your musical influences growing up?
Well, all the countries that I've been around, it's not too many. However, I've indeed been living a nomad lifestyle. I was born in Korea, went to elementary school in Korea, and then I moved to Australia, went to middle school there. I moved to New Jersey, United States, and then I went to college in New York City. All while I was doing that, I got personal musical experiences from everyone in the country, so I cannot pinpoint who influenced me or what influenced me. I think all those countries, all my life experiences, I think everything was just like mixed, together. By the time that I decided - 'Hey, maybe I should start writing a song' - all those experiences became my inspiration. Now, to that inspiration, I'm adding my heart to it. So everything is mixed. I think that's how the music that you guys are hearing from me came to be.
Was 'Beautiful Goodbye' by Chen of EXO, a turning point in your career? 
Well, definitely! It's the song that started my career as a producer and songwriter. It indeed helped me in the artist aspect and career as well. Thankfully, the company themselves contacted my company, but I think, really working with different artists gave me not only the recognition, but it gave the experience that not many artists can have. It's very hard. I know that people may think that artists have this, like, huge community, and then they talk to themselves, like from day to day, it really doesn't happen that way. It's just the same as our society, if we don't have a connection together, workwise or conversation-wise, the connections don't happen. But for me, it happened through my songwriting, so I had to learn and experience fairly different things from what a lot of it was like which artists may not encounter.
Is it true that before you started becoming a songwriter and producer, you were about to become a clarinet player?
I majored in classical clarinet in my college, I went there for a year. So yeah, it is true that I tried my career to be a scientist, or, or a professor, teacher, like to be exact. And then I went to college for a year, and I decided, maybe I want to take a year off from college. Because if I continued going to college, I felt like I would end up, I will not have my way out from clarinet. And I wouldn't be able to have more opportunities to do different things. So I felt like at least let's take a year off from college, and then do whatever I want to do, musically. And since then I'm here. Well, life happens.
How long did it take for you to reach where you are today? 
I think it took me 10 years to be where I am right now - a little more than 10 years to be exact, like 13 years, but then I'll exclude those three years because I was young and didn't know what I was doing. Professionally, I think 10 years for me to reach where I am right now. I cannot say that I like fully succeeded as a musician. To become where I am right now mentally and spiritually. I think it really just took me 10 years to get here.
Is it difficult to produce and write for yourself compared to produce and write for other artists?
It is equally hard because there are two different things. When I am writing for myself. I listen to myself, my story and that takes effort. When I'm writing for others, I'm listening to them and try to figure out their stories in the right for them. So that's like a different style of writing from the other. So those are equally hard. Those are very, not easy.
Broken Kaleidoscope EP is out now. What is next for you? What kind of journey would you like to take now?
Well, I take my journey to another broken kaleidoscope. Yeah, another Broken Kaleidoscope, which means I will not know, actually, to correct myself. I will keep up with my writing my heart out daily, what I feel the emotions. They're very different from not too different than they're slightly different. And so I will be writing my diaries about what I'm feeling like these days and the next album will be another broken class. Go with a different theme. So I'll be working on that.
You said that it's a 10-year journey, anything looking at the day when you started writing versus now? How do you see your journey? Where do you think in the next 10 years, you would be?
If I'm still alive, in 10 years, I think I'm gonna be doing the exact same thing that I'm doing right now. With all their face. Same thing, same thing, just no work on my craft to be a good producer, myself, and for the others, and just continue to express and I will never stop with the music. Maybe I tried to do different things from here to there. But then music within myself will not change. So which means that I myself won't change. So I'll be doing the same thing.
Do you have any set goals for yourself?
I don't think I will ever reach a point where I'm satisfied, but at the same time, which means my only dream is to continue with what I'm doing. And right now I'm doing it. So I guess I'm living my dream out.
BOLLYWOOD NEWS
Catch us for latest Bollywood News, New Bollywood Movies update, Box office collection, New Movies Release , Bollywood News Hindi, Entertainment News, Bollywood News Today & upcoming movies 2020 and stay updated with latest hindi movies only on Bollywood Hungama.