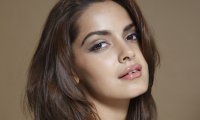 Whether it is present or past, something which has stayed constant in an ever evolving Bollywood is the term 'opportunity'. There are many who do get an opportunity to make the first impression in the film industry. Fair enough. But how about those who get a second chance? Especially so after the first effort of theirs has gone totally unnoticed? Well, one can count such a number on finger tips.


No wonder, one would have expected Shazahn Padamsee to be the scared lot, considering the fact that she had started with the best in the business and still didn't have much to show to the world when it came to her acting talent. Despite a banner like Yash Raj Films backing her first film Rocket Singh – Salesman of the Year, a smashing co-star Ranbir Kapoor who had a biggie like Ajab Prem Ki Ghazab Kahani behind him and a director of the calibre of Shimit Amin calling the shots after making one of the Bollywood's most respected film till date – Chak De India, Shazahn didn't have lady luck smiling upon her.


Fortunately for her, Madhur Bhandarkar was desperately trying to seek an unexplored face for his first ever comedy Dil Toh Bachcha Hai Ji. After a roller coaster ride that saw number of new girls being considered, the closest being Shraddha Kapoor who was almost signed for the film before she had to make way herself, Shazahn turned out to be the chosen one. No wonder, the pretty girl can't thank her stars enough that made her not just work with the filmmaker who has a knack of extracting powerhouse performances from his cast but also rub shoulders with the likes of Ajay Devgn and Emraan Hashmi who are on a golden run.


"I think God works in his own mysterious ways", says Shazahn who is maintaining her cool despite such a big break which equates to a second coming for her, "When you just decide to sit around and wait for things to happen, there is nothing at all that moves. On the other hand, when you are working and are thoroughly busy, something wonderful comes your way. I had made a quick dash down South to work in Telugu and Tamil movies. I guess all of this only led to positive vibrations. I was back in business and was lucky enough to get this break from Madhur."


One can also sense that in a way, it was a conscious move on Shazahn's part to do something which totally belonged to the A league and didn't give any semblance to being a step down of sorts. After all she had begun with none less than Yash Raj Films and it would have been akin to a death ride had she opted for anything lesser. With a Madhur Bhandarkar film in her kitty, it is crystal clear that big banners are pretty much her calling card. Without sounding diplomatic, does she wish to acknowledge that it has been a conscious move on her part to be green lighting only those films where she works with the best of the best in business?


"Let me say yes to that actually", Shazahn replies calmly, "It was always my decision to work in something only if it was totally high quality. I have always been very selective and I have no qualms in admitting to that. Even when I was doing commercials, I always did the best brands. The numbers may be less but I have always believed in quality over quantity. I had started my acting career in theatre so when it came to films; I wanted to get that one really amazing film with an equally amazing director and co-star. This is what made me go for Rocket Singh… and now Dil Toh Bachcha Hai Ji."


With things going well for her, Shazahn knows that she has to do all to ensure that the new direction that her career has taken lends her positive results. In an industry where there are hardly any second chances, a third chance is a definite no-no. This is the reason why she is going all out to ensure that there is no slip on her part at least for her new endeavour.


"Today, I am positioned in a very nice way", Shazahn takes a deep breath here, "There are lot of newcomers who come into the industry but only a select few four or five new girls get written about even if their first film hasn't worked. I am happy to find myself in that bunch."