The comedy group AIB organized a massive event called the AIB Roast/AIB knockout inspired by Comedy Central roast from the US. In the show, Ranveer Singh and Arjun Kapoor were the actors who were roasted by a bunch of comedians and roastmaster Karan Johar. The 2014 show had gone viral on YouTube in January 2015.
Post the Youtube video went viral, a complaint was filed by Santosh Daundkar in February 2015 in Mumbai and another one was filed with the Pune police. With the 12 other celebrities and the duo, the complaint claimed that the show was obscene and used abusive language on a public platform.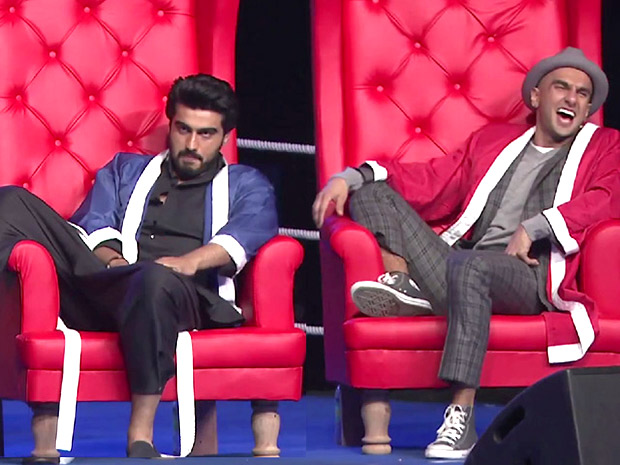 After receiving the summons from Pune police, the actors filed petitions in February 2018 before the court. This was to seek interim relief so that neither Mumbai nor Pune police can take any coercive action against them. The petition filed by the actor stated that the event was not meant to hurt anyone's sentiments. It further claimed that the FIRs filed against them was in violation of the spirit of freedom of speech.
The Bombay High Court, on Tuesday March 13, 2018, refused to grant interim relief to Ranveer Singh and Arjun Kapoor in the AIB Roast row. The actors were booked over obscenity and use of abusive language for the AIB Knockout show that place in 2014. Ranveer Singh and Arjun Kapoor's lawyers were directed by a division bench of justices R M Savant and Sarang Kotwal to serve a copy of the petition to Santosh Daundkar, the complainant. The Bombay High Court has refused to grant interim relief till then. Now, the next hearing will take place on April 3, 2018.
Also Read : Arjun Kapoor, Sanjay Dutt and Kriti Sanon all set for Ashutosh Gowariker's 18th century battle film – Panipat